Raising Organized Children
When I was a kid I wanted to be a teacher, or lawyer, or television news reporter, depending on the day asked. Professional Organizing wasn't even a profession to choose from, yet it is a career that I find very rewarding. Other children were able to lay claim to what they wanted to "be" early on and stuck with that course into adulthood.
Ideally, we would like to see our children hone into potential careers that are in line with their personalities and natural skills set. As parents, when we see such insight it is most helpful when we encourage them, and strive to provide the tools they need to be the best they can be. Even if it is a tattoo artist or a racecar driver.
One of the things parents can do is help our children create clear goals, and to then provide direction in building positive habits. These goals can be in the form of a chore chart (brush teeth, feed cat, make bed, read 20 pages in a book, practice piano, etc.). Here is the number one most important part: we have to show our children how to do these things with patience and understanding. Focusing on successes instead of deficiencies can be a great motivator and will help to reinforce the good.
A parent's loving guidance can be a strong contributing factor to our children achieving his or her life-long goals. Many independent studies conclude that the easiest and best way for children to develop the personal management skills necessary to be organized, uncluttered, and have positive study skills is for parents to do these things:


Set clear goals for young children and help them learn to set goals for themselves as they move into teenage years.


Provide instruction on how to reach their goals and complete tasks properly (making their bed).


Stay engaged with their progress without being obsessive. Loving-kindness with patience will give you the best bang for your buck.


Create realistic rules that have supporting reasons. Keep the rules consistent and avoid changing the rules to suit a specific situation. Rules should focus on the positive result.


Implement a meaningful reward system that is consistent and timely.


When we are too tired or distracted as parents to do these things consistently, it is the child that suffers. Sometimes it is easier to do things for them. I am guilty of taking over school projects just because I enjoy doing them, but then my child doesn't learn the lesson. As parents it is our job to provide our kids with the tools they will need to succeed in their own lives, and they always follow our example before our directives.
Have a Neat day,
Jennifer Snyder, Certified Professional Organizer
Neat as a Pin Organizing Exerts
www.neatasapin.net
Back To Top
---
About the Author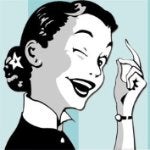 My name is Jennifer Snyder CPO, Chief Executive Organizer of Neat as a Pin Organizing Experts, a Waco-based company of Professional Organizers that is not only focused on organizing the clutter in your home or office but also clutter of the heart and mind.

I am happy that you are taking an interest in the benefits of getting your home and life organized. Living an organized life is for everyone!