Making Holiday Memories with Your Kids


From teaching your children your favorite Christmas tunes, to finding the perfect ornament to decorate the tree, here are 10 fun things to do as a family this Christmas season.

1. Start Singing
We all know Buddy the elf was right when he said, "the best way to spread Christmas cheer is singing loud for all to hear." Join your neighbors or a church group for caroling around town or belt out your favorite Christmas tunes to the holiday station in the car. Nothing beats hearing your littles try to sing along with "Feliz Navidad."

2. Decorate the house together
Let your youngsters help hang the non-breakable ornaments on the Christmas tree. (Mine once managed to get six on the same branch!) Putting up outdoor lights? Have the kids choose which strands go where and let them remind you to plug them in each night.

3. Watch your holiday favorites
The nostalgia of watching some of your childhood favorite Christmas films comes full circle when you get to see your kiddos enjoying them, too. Classics like A Christmas Story, Home Alone, A Charlie Brown Christmas, Rudolph the Red-Nosed Reindeer, and more go great with hot cocoa and a fire in the fireplace.


4. Go to a community events
Check your area for community events the whole family will enjoy. Visit a live nativity, attend a Christmas tree lighting, or watch a live holiday parade. Be sure to drive through neighborhoods known for their great Christmas lights on the way home.

5. Pick a tree at the local tree farm
Create a new family tradition by finding and cutting down your own Christmas tree. Don't want the hassle? You can still find great live trees at your local plant nursery. Allergy sufferers can opt for the Leyland Cypress, a sterile hybrid tree, that doesn't produce any pollen.

6. Decorate your front door
Your own front door can become the perfect backdrop for your child's next masterpiece. Create a Christmas wreath together using felt or pom-poms, or let older kids cut and glue tissue paper to make a simple and cute wreath.

7. Pick an ornament to represent the year
Bundle up and head to the Christmas section at a nearby store. Put each family member on a mission to find an ornament that represents their year. Maybe your child's favorite character this year was Marshal or Skye from Paw Patrol or they finished their first year of piano lessons. Pick the perfect one and have each family member share about their ornament choice over dinner.

8. Create an Advent calendar
Make your own countdown to Christmas with something as simple as decorated notecards taped to the fridge; or buy a pre-made one that comes with a daily dose of chocolate candy. Create a treasure hunt of sorts with popsicle sticks in a mason jar. Label each stick with a Christmas tradition or act of kindness to perform.

9. Find the Elf on the Shelf
Written by Carol Aebersold and her daughter Chanda Bell, the story of the Elf on the Shelf has taken Christmas traditions with kids to a whole new level. A mom's best advice? Scour the internet for ideas of mischief your Elf may get into around the house and plan ahead. Your kiddos will wake up each morning excited to see what he's been up to. Let friends join in on the fun by posting photos to social media.

10. Cook up holiday recipes
What would Christmas be without your family's special holiday foods? Let children join in on the measuring, stirring, and preparing. Consider getting them their own kid-sized apron that they can wear while decorating cookies. If you're up for extra fun, create your own family Great American Baking Show-type contest. Your little baker will love helping and competing.
Back To Top
---
About the Author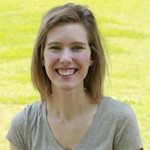 Kennan is a wife and stay-at-home mom to Jaxson, Caden, and Emilyn. She has a BA in Mass Communication/Journalism from the University of Mary Hardin-Baylor and has many years of experience as a writer and photographer. She now uses her skills to run Marken Media Co.(www.markenmediaco.com), a company she owns with her husband Marcus.