Find the Perfect Souvenir on Your Next Trip


When we travel, we feel the tug to purchase things to solidify the memories that we made along the way. We want something tangible to bring back to show where we've been. While this practice usually has good intentions behind it, there's really no need for dozens of T-shirts and snow globes.

I personally love photos and books about the local culture. During my recent trip to New York, I efficiently navigated the subway system, which was the highlight of my trip. My selfies from the stations and a book outlining the history of New York's subway system were perfect souvenirs for me.

Let's look at the characteristics of the perfect souvenir.


1. Useful – Can you use the item you purchased? Is it candy you can eat? Is it a book you can read? Is it a piece of artwork you can display?
2. Collectible – Create a collection by getting something similar in every location.
3. Personal – Go for more than a fridge magnet, make sure it is something that resonates with you on a personal level.
4. Local – There should be something about the item that you can't find anywhere else.
5. Connective – The item should be a reminder of the place and the people you met along the way.
6. Practical – It should be affordable and easy to take back home.
7. Unique – Get something that has its own story rather than something from a chain store that you can get at home.
8. Quality – Buy something that is hearty enough to enjoy for a long time.
Apply these guidelines when buying souvenirs for friends and family too! Remember, sometimes the best souvenirs aren't bought at a store. They can be a jar of sand or sand dollars from the beach or even the key card from your hotel room. The trip is about the journey, not the stuff.
Back To Top
---
About the Author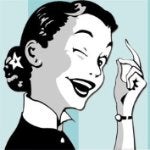 My name is Jennifer Snyder CPO, Chief Executive Organizer of Neat as a Pin Organizing Experts, a Waco-based company of Professional Organizers that is not only focused on organizing the clutter in your home or office but also clutter of the heart and mind.

I am happy that you are taking an interest in the benefits of getting your home and life organized. Living an organized life is for everyone!