Our Weekend Vacation to Corpus Christi


When your dream family vacation is out of reach, a mini vacation can provide the refresher your family needs. Just a few hours away from our hometown is Corpus Christi. With some good books, a portable DVD player, and a couple of small suitcases, we packed our family car for a weekend adventure.

The sandy beaches, windy coastal weather, and the family-friendly atmosphere provided just the escape we needed.

Being the family's planner, I scoured Instagram for recommended eateries in advance of our trip. I wanted to be sure we dined at only-in-Corpus restaurants for a one-of-a-kind experience.

Here are the highlights from our weekend trip.

Where to Eat


Hana Poke
6113 Saratoga Blvd, Suite A
Corpus Christi
For our first meal, we enjoyed the fresh, customizable cuisine at Hana Poke. Their bowls, burritos, and specialty teas are sure to please. I stuck to the menu, but my husband Marcus mixed and matched his own personal flavors for his bowl.

Railroad Seafood Station & Brewing Co.
1214 N. Chaparral
Corpus Christi
We tried Railroad Brewing in the evening. It was loud and busy, and our kiddos were a little impatient with the long wait. Marcus loves a good root beer, so he was also a little disappointed to find their choice limited to IBC.

Hester's Cafe
With three locations in Corpus Christi, Hester's Cafe was the biggest restaurant win of the weekend. We visited for breakfast, where I tried the My Fair Lady - a sandwich with spinach, apple smoked bacon, Swiss cheese, pesto mayo, and egg served on sourdough bread with a side of potato spuds and fresh fruit. Their selection of coffees and smoothies were also delicious.

Where to Play



9394 State Highway 361
Port Aransas
You can't visit Corpus without heading to the beach. Our first day, we spent several hours just playing in the sand (the water was too cold during our visit). Our boys, ages 3 and 18 months, loved the free play. We built sand castles, flew a kite, and hunted for seashells. Cost to enter Mustang Island State Park is $5 per adult and kids enter free.

Salinas Park
1354 Airport Rd.
Corpus Christi
The Salinas Park Play-For-All Playground was a hidden gem I discovered while Google hunting. The GPS directions took us to the wrong entrance, but once we found our way, it was so worth it. The boys loved the swings, zip lines, and music-making area. And you can't beat FREE.


Texas State Aquarium
2710 N. Shoreline Blvd.
Corpus Christi
Make sure to give yourself several hours to work your way through the Texas State Aquarium. From live shows throughout the day to exhibits where guests can get up close and personal with the animals, your whole family will enjoy this adventure.

Don't forget! If you have a zoo membership for a participating AZA Reciprocity program https://www.texasstateaquarium.org/visit/discounts-deals/ you can get a substantial discount on your aquarium tickets. You just have to show your membership cards.

Where to Sleep

Aloft Hotel
5117 Embassy Drive
Corpus Christi

With its trendy decor and upbeat vibe, we enjoyed our stay at the Aloft. Our oldest was so thrilled to be staying in a "ho-tel," he happily led the way to the elevator to push the buttons while carefully holding a room key card. Sadly, it was too cold to make use of the outdoor pool during our visit, but with all the fun of sharing a hotel room with mom and dad and a giant TV with cartoons on at night, they didn't mind. *(We did receive a discount at Aloft Hotel since one of our relatives works for Marriott.)
Back To Top
---
About the Author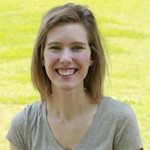 Kennan is a wife and stay-at-home mom to Jaxson and Caden and soon-to-arrive, Emilyn... and don't forget Reba the rat terrier. She has a BA in Mass Communication/Journalism from the University of Mary Hardin-Baylor. She also helps her husband operate their small side businesses Marken Media Co. www.markenmediaco.com and the shirt design company Promise & Oath http://www.promiseandoath.com/.