Mom, Is Social Media Stressing You Out?
---
About the Author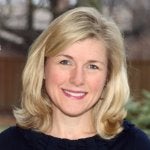 Becky Danielson, M.Ed., has two best job descriptions, wife and mom. She is also a licensed Parent & Family Educator and co-founder of 1 Corinthians 13 Parenting and the co-author of
THE FIRST
CORINTHIANS
13 PARENTING SERIES
:
Raising Little Kids with Big Love
and
Raising Big Kids with Supernatural Love
along with
Study Guides.
The series is available on Amazon and BarnesandNoble.com. Becky and her family live in the Land of 10,000 Lakes. Subscribe to
1Corinthians13Parenting.com
and
beckydanielson.com
for FREE parenting tips, strategies, and resources.