Why Is Organizing Paper So Tough?
Ever lost the title to a vehicle or tried to find your passport the night before a big trip? Do you put off going through your mail simply because you don't know what to do with it? Paper is tough, even people who have everything else organized nicely struggle with paper. While there are countless reasons for our struggles, there are some simple strategies to get you moving in the right direction.
Paper is overwhelming, period. There are so many individual pieces, each requiring a decision that we feel good about, and it is in these decisions that the real anxiety comes from. Will we need it later? Is it useful information that we want to save for later or even pass on to someone else? Where should we put it? Should I shred it? Recycle it?
These are all questions requiring answers for every single piece of paper passing through our lives – which is a monumental amount, as anyone with a mountain of mail to sort can easily confirm. To tackle this effectively, start with broad categories. "Broad" being the most important word here. If your categories are too specific you will end up with potentially hundreds of categories, then storage becomes an issue and further complicates matters. Here are some examples to get you started: Recycle, Shred, Save for Taxes, To Be Filed, To Be Paid, To Review, and To Be Done.
Keep in mind that each piece of paper represents something. The trick is to know what is important to you and your family, and then resist the temptation to be suckered into feeling guilty for not donating to every charity (or politician) that asks for your hard-earned money. Removing yourself from mailing lists will reduce your volume considerably.
Children's art and schoolwork
– save only what is biographical: handprints, drawings of your family, etc. Keep everything else until the end of the school year then purge before the next year begins.
Catalogs
– keep for 24-hours (preferably) or store all catalogs together in one place alphabetically so you can remove the old one when a new one arrives.
Bank and investment statements
– shred if they are available online.
Cards and letters
- either save by scanning into your computer or create a sentimental file for each family member. Remove cards from outer envelopes; open up so they will be more like a standard sheet of paper. Don't forget to write the date it was received, or at least the year.
When dealing with paper, a little confidence can go a long, long way. Try to process your paper regularly so it doesn't pile up. Aim for at least twice each week. After all, the mail won't stop simply because you are overwhelmed.
Have a Neat day,
Jennifer Snyder, Certified Professional Organizer
Neat as a Pin Organizing Experts
Back To Top
---
About the Author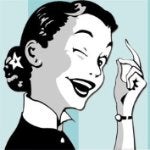 My name is Jennifer Snyder CPO, Chief Executive Organizer of Neat as a Pin Organizing Experts, a Waco-based company of Professional Organizers that is not only focused on organizing the clutter in your home or office but also clutter of the heart and mind.

I am happy that you are taking an interest in the benefits of getting your home and life organized. Living an organized life is for everyone!