Transitioning to Electronic Files at Home
When paper becomes overwhelming the most logical thing to do is go "paperless". But what exactly is "paperless"? So many people think that they can just scan everything into the computer and get rid of the papers. That is true on a very basic level, but there is much more to being efficiently paperless.
Paperless files should mirror your existing paper filing system. If there is no true system in which to mirror, the electronic files will become equally as cluttered. They may be all in one place but still impossible to find. Think of it as a filing cabinet without files and all of the important papers are stacked flat amidst not-so-important papers.
Start by creating a folder for each person in the family in which you will retain files and one for Family Management. If you work from home, you will want a separate file for work. Click and drag all of the documents pertaining to each person into their appropriate folder. At this point, the sorting should be very general: mom/wife, husband/dad, son, daughter, pets, home, and work. Some items may seem a little vague but make a decision based on where you would think to look for them. For example, charitable donations could either go in the folder of the family member passionate about the cause or in Home Management.
Once this process is complete, go back into each folder and create general categories based on the contents. I would refrain from making a folder for everything as that would defeat the purpose. Some examples that would be included in the Mom/Wife (use your name) folder would be names of affiliated associations, Correspondence, Projects, Genealogy, etc. Examples of Home Management would include; Accounts, Owner's Manuals, Budgets, Insurance Policies, etc.
Naming your files is equally – if not more – important than the set up. File names should be short, clear and concise. Include the dates whenever possible. For example, a scanned copy of a health insurance card might be named
inscrd 09.11
. Depending upon whose file it was located, it would be clear that the insurance card belonged to that person. The date indicates that it is September 2011. Most word processing programs won't recognize a "/" so I use a period instead. In this case, you will know based on the date whether the information is still accurate.
A fantastic tool for transitioning to paperless files is www.cutepdf.com. There are various levels of software but the Cute PDF Writer is free. The way it works is you can print documents to your cutepdf instead of printer. Therefore anything you can print, you can store paperless-ly. This is a great option for meaningful and entertaining emails.
Photos are a whole different story which will be addressed next week and there are a few documents that should be kept in a paper format although an electronic one is ok too. These include birth certificates (keep original in fire-proof safe with a copy in your filing cabinet), shot records, military records, etc.
Good luck with the transition to paperless files and have a NEAT week!
Jennifer Snyder
Owner & Organizer
Neat as a Pin Organizing Experts
www.neatasapin.net
jennifer@neatasapin.net
254.715.3888
Back To Top
---
About the Author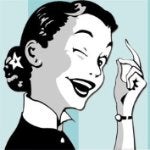 My name is Jennifer Snyder CPO, Chief Executive Organizer of Neat as a Pin Organizing Experts, a Waco-based company of Professional Organizers that is not only focused on organizing the clutter in your home or office but also clutter of the heart and mind.

I am happy that you are taking an interest in the benefits of getting your home and life organized. Living an organized life is for everyone!