Time Management for Busy Parents
Parents today are pulled in a million different directions, making it hard to find the time for everything, especially to spend time with your family. This makes time management essential and we are here to help.


Use a calendar.
To avoid missing appointments keep everything in a planner or calendar in your phone. If you are easily distracted, turn on an alarm 15 to 60 minutes before your appointment so you are prepared.


Set goals.
The importance of setting goals is immeasurable. If you don't know where you want to go it's pretty hard to get there.


Create a ToDo list.
Now you know where you are going, let's make a to-do list. This is the grand list so write down everything you can think of that you need to take action on. Don't panic if it's long, we are going to make it more manageable.


Determine your priorities.
Put a star next to items to be done today, and a circle next to those that are low priority. Those without marks can be fit in as needed.


Place the important items in your calendar.
Map out your day based on your starred items. No single task should take longer than 1 to 2 hours to complete. If it does, break it down into smaller pieces.


Use small periods of time to be productive.
Instead of sitting through commercials, use that time to empty the dishwasher, dust the living room, or knock out some other small task.


Avoid multitasking.
Trying to do too many things prevents us from doing any of them well. Anything that isn't worth 100% of your attention isn't worth doing.


Identify where time is lost.
You will be surprised at how much time you waste and where you can recapture some time in your day. Keep a time log to see where your time is actually spent. Be honest! Otherwise you are only cheating yourself.


Delegate what you can.
Look at your list and see what can be delegated to another family member or coworker. Create a reward program for kids who help with chores. Be sure to keep a list of delegated work so that you can follow up.


Check email on a schedule.
Emails can wait. If it is urgent they will call. Check emails 3-5 times daily on a strict schedule. Keep it closed otherwise.
This is a lot to learn so take it one step at a time and you will do great!
Have a Neat day!
Jennifer Snyder
Neat as a Pin Organizing Experts
www.neatasapin.net
Back To Top
---
About the Author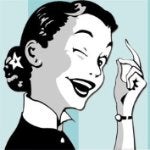 My name is Jennifer Snyder CPO, Chief Executive Organizer of Neat as a Pin Organizing Experts, a Waco-based company of Professional Organizers that is not only focused on organizing the clutter in your home or office but also clutter of the heart and mind.

I am happy that you are taking an interest in the benefits of getting your home and life organized. Living an organized life is for everyone!