The Secret to "Getting It All Done"
Can there actually be a secret to completing our To-Do list every single day? Is there actually a secret that has yet to be addressed by a Time Management or Personal Organizing book…or better yet, Google? Probably not, but my take on it has been repeated many times over in different contexts.
The secret to "Getting It All Done"…(imagine drum roll here)…is to take time for yourself. That's right. It is that simple. It goes back to the old adage that it "takes money to make money"; in this case it is it "takes time to make time".
Consider your annual allotment of vacation days, are they budgeted in advance or simply meted out as emergencies arise? Take a day off, whether it be from work or managing a home or caring for a loved one, for yourself. Treat yourself to your favorite breakfast then fill the day with things you love to do. Laundry and errands, by the way, seldom fit into this category.
To give you an example, I will create a day for myself. Breakfast at Café Cappuccino, a browse through the bookstore, a pedicure, then home to spend the afternoon working on a jigsaw puzzle. When my family returns home at the end of the day, I am refreshed (maybe a little bored) and happy to see them. Do this for yourself at least twice a year to keep your brain from freezing up due to overload.
Now, how does this help me become more productive? I have taken myself out of the stress equation for a few hours. I release any feelings of guilt because after all, it was on my calendar. By clearing my mind of the perpetual onslaught of To-Dos and how to do them, I have a new perspective on them and most likely a better plan of getting them accomplished. Even if those things don't happen, you will feel better for a few minutes and remember how boring life is without a full calendar.
Until next time, have a Neat day!
Jennifer Snyder
Neat as a Pin Organizing Experts

www.neatasapin.net
254.715.3888

jennifer@neatasapin.net
Back To Top
---
About the Author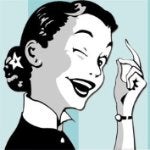 My name is Jennifer Snyder CPO, Chief Executive Organizer of Neat as a Pin Organizing Experts, a Waco-based company of Professional Organizers that is not only focused on organizing the clutter in your home or office but also clutter of the heart and mind.

I am happy that you are taking an interest in the benefits of getting your home and life organized. Living an organized life is for everyone!