The Housework and Clutter Equation
Have you ever given any consideration to how much your clutter is costing you, in terms of time, emotional and mental energy as well as cold hard cash? Many people tell me that they would work on their clutter but there are so many more interesting things to do. This could not be truer, even for someone like me. I would rather go to the park with my family than tidy up. However, when I return from my family outing to a cluttered house, I have a different opinion. Sound familiar?
The truth of the matter is if we were to take a short period of time each day to pick up and put away clutter, we would be putting a stick in the spoke of that cycle. According to the National Soap and Detergent Association (yes, there is one at www.cleaninginstitute.org), getting rid of clutter would eliminate 40% of housework in the average home. I don't know about you, but 40% less housework would make me a very happy person!
So, here we are, already very busy people, how can we keep the clutter to a minimum to be more effective? Start by making the time. If we were to dedicate thirty minutes each day to cleaning and de-cluttering, we would ultimately have more time to ourselves. Identify the most productive time of the day for you then assign one room each day. Set the timer and get started.
The process is easier with daily tasks out of the way: bed making, dish washing, laundry, etc. With the remaining time take one room and remove all of the clutter. Any items that should be removed from the focus area that are without a definite home, place these in a box labeled, "Needs a New Home". Resist the urge to stash these items in a drawer, cabinet, or other out-of-sight location. This will hurt more in the long run.
When the time is up, complete the task at hand then stop. Move on to those things that kept you from de-cluttering in the beginning, like television or reading. After the first day, incorporate the task of finding a home for one item in your box. Sometimes this will take longer than others but is a worthwhile time investment. For instance, if the item to designate a home is a brand new box of Legos, when new Legos arrive (there is no such thing as one box of Legos) they can go directly to the new home. The same thing goes with any type of item. And just for the record; small, clear plastic stackable boxes are ideal Lego storage. Place one kit into each box along with the instruction book.
There are times when it is difficult to include solutions to all circumstances when addressing such a varied audience. Please feel free to contact me directly should you have questions or concerns about your specific situation.
Until next time, have a NEAT day!
Jennifer Snyder
Owner & Organizer
Neat as a Pin Organizing Experts
www.neatasasapin.net
254.715.3888
jennifer@neatasapin.net
Back To Top
---
About the Author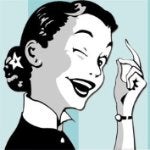 My name is Jennifer Snyder CPO, Chief Executive Organizer of Neat as a Pin Organizing Experts, a Waco-based company of Professional Organizers that is not only focused on organizing the clutter in your home or office but also clutter of the heart and mind.

I am happy that you are taking an interest in the benefits of getting your home and life organized. Living an organized life is for everyone!