Take Notes
I recently took the StrengthsFinder 2.0 assessment and it revealed me as being a collector of information. I have a very OCD way of collecting my information. You don't have to record food for thought as I do, but you might want to record it somewhere, especially if you will be held accountable for the information in the future.

If you haven't taken notes since college, as always, I am here to help. Whatever your previous note taking style may have been, everything has changed. Not only has technology exploded at the speed of light but we, ourselves, are older and slower. Finding that perfect balance is key; too little information and the notes don't make sense, too much information and you have likely missed something important while writing the intricate details of something else.

Here are the basics:
• Avoid frustration by keeping your notes simple.
• Use clear words that you understand.
• Put information into your own words unless it is a phrase you want to
quote verbatim.
• A logical flow that works for you is most important; it doesn't matter if our
friend, coworker or husband can read it.
• As with anything I write about, you have to have a system.

Actually recording the notes is only the starting point, in a beautifully orchestrated process of collection, cataloguing, storing, and retrieving the information. Right.

Writing
If you write notes on paper, there are many ways it can be done. I like to use a loose outline style only indenting twice before starting another idea. This keeps it from getting too complicated when trying to locate information later.

I make sure the date and the reason for the notes are included at the top of the paper. If it is a meeting, I want to record who was there and the primary purpose of the meeting. If it is a lecture, I record the speaker, topic, and location on the first page and abbreviated to a shortened version of the topic on each subsequent page.


Anything that I would like to do as the result of obtaining this information, I indicate with an arrow in the left margin. This allows me to find those very quickly. These do not necessarily have to be related to the topic, meeting or presentation. If I suddenly remember in the middle of a meeting that I need to get milk on the way home, I write it down. By writing it down, I am less likely to forget once in the car.

What I find especially interesting is that when we write things down it helps us remember the important stuff and the better our notes, the more likely we are to remember. On the other hand, by not writing we are simply asking to forget. Now, I understand that there are some things you wish you had never heard, I am not talking about those today.

There have been psychological studies that suggest when we write - before we write, although indistinguishably so - we are putting some degree of thought into the evaluating, ordering, and organizing of the information we are receiving. That process, rather than the notes themselves, is what helps fix ideas more firmly in our minds leading to greater recall down the line.

Recall is the primary issue with paper. It is difficult to catalog and since we are moving into the "age of paperless" I recommend using a handwriting recognition program like Evernote, so you can easily search notes and even save them in the cloud.

Technological Note Taking

Finally, this is what you have been waiting for.

Apps have changed the way we live in so many ways. If you prefer to take notes electronically, here are some tried and true tools to get you on your way:

Mind Mapping – This is one of my favorite tools for goal-planning and breaking down big jobs into smaller, more meaningful tasks. It is now available electronically at Mind Node Pro for Mac users and Mindmeister for Windows users. These are not free programs but are super cool and can be used for almost unlimited projects.

Evernote - This program is friendly with almost any software you may use to collect your data and is searchable - even for handwritten notes. Cool! It is cloud based and can be accessed anywhere you have an internet connection.

If you forgot your computer and would prefer not to write your notes, use your phone to take notes - which can then be transferred to your Evernote or cloud account. Mac users like Sketchnotes for informal note taking, as well as Adobe Ideas and Paper by FiftyThree. INKredible is the preferred app by Android users.

Not a note taker? That's okay; just make friends with someone who is - just like you did in college.


Have a Neat day!
Jennifer Snyder
Back To Top
---
About the Author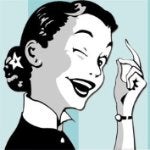 My name is Jennifer Snyder CPO, Chief Executive Organizer of Neat as a Pin Organizing Experts, a Waco-based company of Professional Organizers that is not only focused on organizing the clutter in your home or office but also clutter of the heart and mind.

I am happy that you are taking an interest in the benefits of getting your home and life organized. Living an organized life is for everyone!