Summer Fun...Without the Chaos
During the school year, the calendar is jam-packed with after school activities and commitments. And now, the frenzy of summer activities is beginning. Camps, sports teams, youth activities, art classes, and more will soon be in full swing. The opportunities are great, but families have to decide how family time and activities will mesh.

One way to limit the summer chaos is to plan ahead. Have a family meeting to make decisions about what the summer months will entail. Discuss activities including summer travel. Have brochures, maps, and printed information for each family member to peruse, and mark all prior commitments on the family calendar so you're prepared for the meeting with available dates. Print out a copy of the calendar months (June, July, and August) to pencil in ideas as your family plans.

At the family meeting, consider the following questions to get started.


• Are there any other family plans for June, July, and August that need to be taken into consideration? (Weekends with the extended family, weddings, reunions, etc.)
• Are there activities that are mandatory from a parent's point of view? (Vacation Bible School and swimming lessons)
• What one activity does each child REALLY want to participate in during the summer?
• Will transportation issues and carpooling need to be discussed?
• Will the schedule allow for dedicated family time?
• What would a family fun day entail? (Have each family member answer this one. The ideas will be fun)

Begin your family meeting with prayer, asking the Lord to guide you in your plans. End the meeting with a fun dessert you typically serve in the summertime. Keep in mind, Mom and Dad, you are the "keepers of the calendar." If life seems to be getting out of hand, don't hesitate to pull the plug on summer activities to spend more time relaxing.
Back To Top
---
About the Author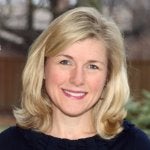 Becky Danielson, M.Ed., has two of the best job descriptions, wife and mom. She is also a licensed Parent & Family Educator, co-founder of 1 Corinthians 13 Parenting, and the co-author of Raising Little Kids with Big Love and Raising Big Kids with Supernatural Love along with Study Guides. The series is available on Amazon. Becky and her family live in the Land of 10,000 Lakes. Subscribe to the parenting newsletter at FaithFirstParent.com and the quarterly newsletter at 1Corinthians13Parenting.com for parenting tips, strategies, and resources to equip and encourage you on your parenting journey.