Staying Sane in a Sea of Papers
We all have them and no matter how hard we try to be "paperless" there is no way of eradicating paper completely from our lives. Since they are here to stay, what do we do with them? We sort them…we sort them honestly and diligently. Missing one sorting appointment with yourself cantake you further off track than you want to be.
So let's get started. Every piece of paper that comes into your home should fit nicely into one of these categories: Do Today
,
Do This Week
,
Pending, Review
,
To Be Paid, To Be Filed, and Trash. In order to properly manage your papers, you should have a filing area close at hand, and one for long-term storage. We will talk about filing areas next week.
Do Today
items are items that require action right away. An example of this would be a note from the IRS or an urgent piece of mail that is relevant to you. These items should be placed on your Daily To Do List to get done as quickly as possible.
Do This Week
items are items that are still time sensitive yet can wait a day or so. Examples include reminders to schedule appointments, invitations requiring an RSVP, etc. As you make your Daily To Do List, these items should move up, as necessary, to your Do Today file. These items should not sit for too long and get forgotten.
Pending
items are items that should be addressed within thirty (30) days. Examples include invitations to events where travel is required, items that require research or follow-up before action can be taken. At this point I would like to note that if you have a situation or project that requires a lot of mail and follow-up, create a special file for those items. An example would be contesting a medical bill or a car accident. Some items generate a lot of paper and by creating a dedicated file for these items will keep your other action files more efficient.
Review
items are the items you receive that require your attention, just not right now.
Examples of Review items are the city newsletter that comes in your water bill and magazine articles that you would like to spend some time with. These files are to be taken along to have your oil changed or a doctor visit – where you know you will spend some time sitting and waiting.
To Be Paid
items are pretty self-explanatory. One piece of advice, keep them in order that they need to be paid with the most immediate due on top.
Finally, how all of these items work together. Items should move up from Review or Pending to your Do Today, to the Trash or to be filed. Once they have been addressed they should go to the Trash or to File as well.
By utilizing your new system you will be able feel good about the papers you must tackle and eliminate the stress associated with them. If you would like more in-depth advice on dealing with paper and other clutter, sign up for my class at MCC that begins September 15th, Un-Stuff Your Life. Register by calling 299-8888. The class is $59 for six Thursday nights of help and hope.
Jennifer Snyder
Neat as a Pin Organizing Experts
www.neatasapin.net
jennifer@neatasapin.net
254.715.3888
Back To Top
---
About the Author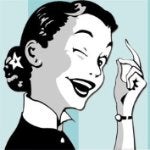 My name is Jennifer Snyder CPO, Chief Executive Organizer of Neat as a Pin Organizing Experts, a Waco-based company of Professional Organizers that is not only focused on organizing the clutter in your home or office but also clutter of the heart and mind.

I am happy that you are taking an interest in the benefits of getting your home and life organized. Living an organized life is for everyone!