Practicing Patience in Organizing
Most of us want to lose weight or become healthier in general, or have at some point in our lives. We spend years creating bad habits and then decide to correct and remedy the damage done. The correction, unfortunately, cannot be accomplished as quickly as we would like. It is not physically possible nor does it do anything to solidify a new lifestyle.

This is akin to how things go with many organizing efforts: they require continual work over a period of weeks or months. While it is best to mindfully make small, consistent, and intentional changes; planning ahead for disorganizing situations can be particularly helpful.

Some of the most common situations that lead to disorganization include:
· A change in the household: a move to a new home, a new roommate, a newly combined family, a new baby, loss of a family member, etc.
· Medical issues: your own or those of a family member or close friend
· A new job or a crunch time at an existing job
Please remember that problem areas built up over time and it will take some time to fix them. Try not to get discouraged by what's still undone, but rather take pleasure in your progress — in each small step. If you can spend even 5-10 minutes each day on attacking clutter and organizing, it will add up.

Here are three basic approaches you can take to beginning a slow-but-steady organizing effort:

1. Focus on one space at a time
You might pick a room, and then tackle smaller projects within that room. Go through one box, or half of a box, or the first inch of a box on one day/

2. Focus on one type of item at a time
For example, you could deal with all the magazines or t-shirts as one mini-project. Always start with categories that are easy for you and gradually move on to harder ones. The more complicated you make it; the easier it will be to give up. Paperwork takes a long time for the volume of space cleared, so if you want a quick visual win you will want to start elsewhere.

3. Focus on one process at a time
Maybe you want to work on how you handle incoming mail, how you get everyone out of the house in the morning, or how you keep track of your to-do items. This will often involve trying something new, and then tweaking that new approach as you see what works well and what doesn't.

Whatever approach you choose, the thrill of seeing ongoing progress can help keep you motivated to do more. As Harold Taylor, of Harold Taylor Time Consultants wrote, "You cannot get organized in a day; but you can get more organized daily."

Neatly,

Jennifer Snyder, Certified Professional Organizer
Neat as a Pin Organizing Experts
Back To Top
---
About the Author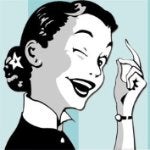 My name is Jennifer Snyder CPO, Chief Executive Organizer of Neat as a Pin Organizing Experts, a Waco-based company of Professional Organizers that is not only focused on organizing the clutter in your home or office but also clutter of the heart and mind.

I am happy that you are taking an interest in the benefits of getting your home and life organized. Living an organized life is for everyone!