Organizing Pet Records
We love our pets but sometimes their things can be a real chore as they can make just as much paper as our human family members. Keeping accurate records of your pet's health information can play a vital role in quickly recognizing and identifying any health issues.
The following is a list of the minimum information you should retain in your pet's health file:
Description of your pet – photos and a written description of your pet will help identify him and prove proof of ownership in the event your pet goes missing. The photographs should show your pet from different angles to highlight unique markings. A copy of proof of ownership and pedigree documents should be kept with your health records but keep your original in a secure place with your other important documents.
General health information – your pet's normal temperature, pulse, and respiratory rate are important indicators of general health. Knowing what is normal for your horse, dog, or cat will allow you to quickly notice and respond to any abnormalities. Your veterinarian should have a record of the pet's vital signs, as well as general health record including vaccinations and deworming, ask him/her for a copy for your records.
Grooming – If you send your pet out for grooming, note the date of each visit and list the type of grooming that was done. This will help you to determine a plan for regular appointments in the future.
Medications – List any drugs your pet receives, along with the dosage, whether it's an ongoing treatment or a short-term antibiotic. Note any side effects as well and report them to your veterinarian. You should also include any supplements on this list as they may have interactions with any prescribed medication.
Minor injuries – If your pet has had any minor injuries, make a note of when and how they were treated.
Veterinary visits – Record every veterinary visit including the reason for the visit, the treatment performed by the vet, and any treatment you must administer. Make a note to yourself to follow up with the vet if any diagnostic tests are performed.
Dentistry – If your pet has his teeth cleaned or removed, record this information. Note any other dental procedures.
A simple notebook may be sufficient for recording information on each pet. There are a variety of apps that are good for record keeping for both dog owners and cat owners.
Keeping good records for your pets shouldn't be a chore. There are many different ways to manage the information. Owners should speak with their veterinarians about specific medical record recommendations for their pets. Often vets will pass along free medical record sheets provided by animal health companies.
Regardless of which method you use to record your pet's health information (paper or electronic), leave a copy with anyone else who may care for your pet from time to time.
Back To Top
---
About the Author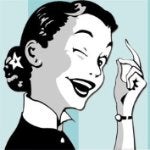 My name is Jennifer Snyder CPO, Chief Executive Organizer of Neat as a Pin Organizing Experts, a Waco-based company of Professional Organizers that is not only focused on organizing the clutter in your home or office but also clutter of the heart and mind.

I am happy that you are taking an interest in the benefits of getting your home and life organized. Living an organized life is for everyone!