Organizing: Getting Started
Organizing and removing clutter may seem overwhelming, but it is easier when you refrain from thinking about your entire house or your entire office as a single project. Instead make a realistic plan you can manage. Today I will share with you some ways to help you keep up the momentum and not become discouraged.
Pace yourself by focusing on one small space at a time. Organize just one shelf or drawer per day. Think about what works for you and try to apply those principles to spaces that aren't working. Just five or ten minutes a day is all that is needed to make progress.
Remove the trash by walking around the space with a trash bag. Put everything you see that is trash into the bag then place the bag by the door and take it out the next time you go. Repeat this task with a bag for items you wish to donate to charity.
Be forgiving of yourself. There will be setbacks and you may have a day where you're just not feeling it. Don't let it stop you — just start again as soon as possible.
Done is better than perfect. It is okay to make mistakes and it is okay for your organizing efforts to not be perfect. Keep your big goal in mind and you'll make it to the finish line.
Think (but not too much). If you're making long, complicated decisions about each item, you'll never finish. Try not to spend more than a few minutes on any individual item. Ask for help if necessary. If you haven't used something in a year or haven't even seen it in ages, you can most likely live without it.
Take a risk. The people who gain the most are usually the people who are willing to risk the most. Play a game with yourself by asking, "What's the worst that can happen if I throw this out? And how bad would that really be?" Chances are, the worst is not as bad as you think.
Make it easy. It may seem like a simple idea, but having the trash can or garbage bag easily accessible makes it easy to get rid of trash.
Reward yourself! Give yourself a reward each time you've successfully accomplished a goal. Vow to give yourself a treat such as a massage or your favorite meal once you complete one area.
Most of all, try to have fun. After all, a spoon full of sugar helps the medicine go down.
Neatly,
Jennifer Snyder, Certified Professional Organizer
Neat as a Pin Organizing Experts
www.neatasapin.net
Back To Top
---
About the Author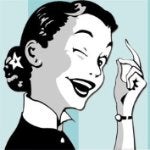 My name is Jennifer Snyder CPO, Chief Executive Organizer of Neat as a Pin Organizing Experts, a Waco-based company of Professional Organizers that is not only focused on organizing the clutter in your home or office but also clutter of the heart and mind.

I am happy that you are taking an interest in the benefits of getting your home and life organized. Living an organized life is for everyone!