Organizing for the Dreaded Taxes
Tax season is among us and I am always surprised at how many people are not prepared…at all. The ominous IRS is enough to keep me tallying my receipts all year long, but for many, this is not so. The question is, how can you be ready for the accountant once all of the W-2's and 1099's arrive?
The solution is really very simple. Get a basic three-ring binder and some sheet protectors. Label the binder or purchase one different from any others you may own. Label each of the sheet protectors with its intended contents.
W-2s go in one, medical receipts in another and so on. The more items you must have for taxes the more sheet protectors you will need. Not to worry, they sell them in boxes of 100. If your taxes are multi-faceted then use separate binders for each facet. Again…label – label – label!! If you don't label them you will spend more time locating the appropriate place or even worse, just stashing information anywhere it will fit. The plan is simple, diligence is the key.
Now, here is a firm recommendation…when you purchase the supplies and prepare your labels for your 2011 taxes, make a duplicate for 2012. You follow me? As your receipts come in throughout the year, slide them into the appropriate sleeve. This might help keep receipts more manageable throughout the year and prevent you (or your expensive accountant) from sifting through 300 Sonic Happy Hour receipts to find the important ones.
Now, I am not an accountant, by any means. I can simply help make tax time easier by providing some organizational insight. An ounce of organization can save you a ton of stress!
I would love to answer your organizing questions. Please send questions to
jennifer@neatasapin.net
. Names of those asking will not be used.
Have a neat day!
Jennifer Snyder
Owner & Organizer
Neat as a Pin Organizing Experts
254.715.3888

jennifer@neatasapin.net
www.neatasapin.net
Back To Top
---
About the Author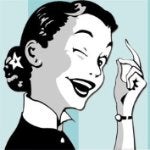 My name is Jennifer Snyder CPO, Chief Executive Organizer of Neat as a Pin Organizing Experts, a Waco-based company of Professional Organizers that is not only focused on organizing the clutter in your home or office but also clutter of the heart and mind.

I am happy that you are taking an interest in the benefits of getting your home and life organized. Living an organized life is for everyone!