Organizing Clutter
Clutter, by definition, is a collection of things lying around in an untidy mass. Organize, by definition, is to arrange into a structured whole. Many times the two are considered at opposite ends of the spectrum although we aren't one or the other. It is possible to be very organized while maintaining a certain level of clutter. It is also possible to be disorganized with the absence of clutter. The two are not as intermingled as one might think.
Although it is certainly possible to be organized while maintaining some clutter, it is difficult to accomplish and maintain. In most cases, removing the clutter is what is required before any organizing can begin. We have all seen the tv show hoarders and while most clutter isn't quite to that degree, it can feel that way to those of us living in it. Many times the clutter is a result of owning too many things for the space we have available. Let's think about it in regard to shoes.
It is virtually impossible for anyone, with the exception of an adolescent boy, to own simply one pair of all-purpose shoes. Color, occasion, comfort and a variety of other facets come into play. In a small closet, the number of shoes it can reasonably accommodate is small. Someone with a small closet and a love for shoes will have a terrible time trying to keep them organized. The best way to identify what your space will accommodate is to place some items in the space in such a way that it is comfortable for you…anything else is legitimately over capacity. Basically, there is not enough space to store the volume of items.
This is where creativity comes into play. We can safely store out of season shoes, move some to another closet, purchase shoe racks and/or boxes, or pare down. A little of each is the ideal solution though. Make sure that the method chosen suits your lifestyle, if you have to see something to remember you own it, an under-the-bed-storage is not right for you. Also, I recommend that we never-ever store anything under the bed in which we sleep.
There are thousands of storage options for every need and remember, this article is about far more than just shoes. Everything in your home from canned green beans to antique fishing lures should follow the same ideals.
Have a Neat day!
Jennifer Snyder
Neat as a Pin Organizing Experts
254.715.3888

jennifer@neatasapin.net
www.neatasapin.net
Back To Top
---
About the Author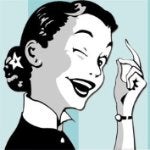 My name is Jennifer Snyder CPO, Chief Executive Organizer of Neat as a Pin Organizing Experts, a Waco-based company of Professional Organizers that is not only focused on organizing the clutter in your home or office but also clutter of the heart and mind.

I am happy that you are taking an interest in the benefits of getting your home and life organized. Living an organized life is for everyone!