Organized Holiday Shopping
Want your holidays to be more organized and therefore more serene? Get organized! The best way to organize your holiday shopping is making a budget and then a working list.
Remember when I was a little girl, my mom kept a mini spiral notebook in her purse at Christmas time with gift ideas and then she would cross out what she had purchased. This was a great method because she could keep it in her purse and therefore check her list while she was out shopping. I recommend that we do something similar now. Smart phones can update the process some while the spiral still works well for those who prefer to do things the old-fashioned way.
Here is how you do it. Make your list of gift recipients and indicate those that are "maybes". A maybe would be the person who should receive a gift if you see them but if you don't, you are in the clear. Standby gifts such as bottles of wine, candles, and Itunes gift cards are perfect for these gifts. If you buy more than one gift for someone, indicate how many you should purchase.
Now brainstorm. Gift-giving is about far more than the gift itself. It is about showing someone that you care about them by providing a thoughtful token. Thoughtful does not equate to expensive. Take time to think about what is meaningful to each recipient and if you have a close relationship, something that is representative of what you mean to one another.
Once you have some working ideas, do some research to see where you can get the best deal on the items. I prefer to give unique gifts that the recipient hasn't seen or thought of so it becomes more meaningful to us both. For example, I had an uncle who has since passed but when I brainstormed what he liked to do, drink coffee, smoke cigarettes, and work crossword puzzles was all I could determine. So I bought him a gift certificate to Krispy Kreme and put it in a book on the history of the donut. This wasn't a gift he or anyone else would have thought he would want but it was fresh and fun and he loved it. Don't be afraid to be creative.
Be sure to cross-reference your list with your budget. Make sure you know how much you can spend and when shopping, by the least expensive items first. This will help you not overspend. If you run out of money before buying a big ticket item, you could opt for something less flashy or something else altogether.
One last thing, wrap gifts as you buy them. This will save your back from a wrapping marathon the week of Christmas or the day you put up your tree.
Be systematic and peaceful with your shopping and remember the reason for the season…which undeniably NOT to see who can accumulate the most debt or have the most elaborate nervous breakdown. It is about our beliefs, our family, and being with the people we love.
Have a NEAT week!
Jennifer Snyder
Neat as a Pin Organizing Experts
www.neatasapin.net
jennifer@neatasapin.net
254.715.3888
Back To Top
---
About the Author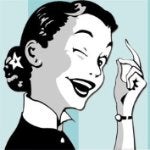 My name is Jennifer Snyder CPO, Chief Executive Organizer of Neat as a Pin Organizing Experts, a Waco-based company of Professional Organizers that is not only focused on organizing the clutter in your home or office but also clutter of the heart and mind.

I am happy that you are taking an interest in the benefits of getting your home and life organized. Living an organized life is for everyone!