Managing Your Email Inbox
Did you know than 100 billion emails are sent and received every single day in the United States. If you are like me, there are days when it feels like every single one of them are in my own mailbox. Here are some tips to tackle the onslaught and calm the anxiety of the refresh button.
Use your inbox as your "To Do" list
Create folders for emails you are keeping as a resource, for posterity, or "just in case." Delete those that are solely for the purpose of marketing – that includes flash sales, invitations to exclusive sales, and those from your favorite retailers. I would also recommend changing your preferences with social networking sites to reduce the number of email notifications they send you. Ask Pinterest to either send you notices daily, weekly, or not at all. Same thing with Facebook, Twitter, Digg, Mashable, etc. Only keep emails in your inbox that require action on your part. (If you leave THIS email in your Inbox, let it be as a reminder to implement new email management strategies.)
Learn to love folders
When you let emails pile up in your inbox, it becomes like a virtual junk drawer of unmade decisions. It makes it difficult to find what you need when you need it. I have seen inboxes with thousands of emails just sitting there with no purpose at all.

You can manually sort them into folders or you can tell your email program to automatically route certain emails to their appropriate folders. The number of folders you need and how you name them depends on your individual needs. You can have them as newsletters, blogs, or family reunion. Do what makes sense to you. (Once you have cleaned your inbox and implemented some cool new rules, this email can be saved in your newsletters folder.)
Make a 20-ish goal
Set a goal to keep only as many emails in your inbox that you can see at a glance without scrolling. This may be 20 or it may be 50, depending on your program and eyesight. Once the email has been completed or it's value gone, file it in a folder or delete it.
Remember, this is part of your "To Do" list. Too many items becomes overwhelming.
Check email on a schedule
When you stop what you are doing to read an email, you lose productivity and are no longer using your time efficiently. In an age where we can check emails on our computers, tablets and smart phones, we are always in touch. Establish a schedule for returning emails and stick to it. Those with whom you communicate can be made aware of the new schedule and call if it is critical. Here is a rough example to get you started:
First thing in the morning but after breakfast

When you get to the office or officially begin the work portion of your day

Just before taking a lunch break – if you do not break for lunch (you should!) then work around the lunch schedule of others

Upon returning from lunch - again, if you do not take a lunch, wait about 90 minutes and check again

About an hour before your work day officially ends

About 15 minutes before leaving for the day

Once – only once – while spending time with family
If you are willing to adopt this email-checking routine, set alarms on your phone or computer to help you get established.
Organize emails before reading
When the email time finally arrives, start by culling out those that are not worth your time right now. You can transfer to folders or simply delete. Then skim the subject lines and prioritize accordingly. This is why subject lines are so important.
Respond strategically
If a response will take less than two minutes, do it now. (This goes for just about anything.) If it requires more time than you currently have allotted, save it for later if it isn't urgent. The next email time, tackle this one first.
Create an alternate address for recreational emails
Yep, I said it. If you try all of these tricks and still find yourself drowning in emails, create an email address specifically for news, hobbies, or entertainment. Make sure anyone who might send an email of multiple categories understands your system. Here are some examples:
None of these are legitimate addresses. Anyone who knows me well will be picking themselves up off the floor at the thought of me scrapbooking.
Hopefully, these will help you feel more in control of the digital information coming toward you on a daily basis. If you find that you still struggle, I will be happy to help you in your unique situation with a telephone or Skype meeting.

Back To Top
---
About the Author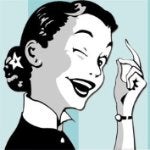 My name is Jennifer Snyder CPO, Chief Executive Organizer of Neat as a Pin Organizing Experts, a Waco-based company of Professional Organizers that is not only focused on organizing the clutter in your home or office but also clutter of the heart and mind.

I am happy that you are taking an interest in the benefits of getting your home and life organized. Living an organized life is for everyone!