Managing the Endless Influx of Paper
Paper comes from everywhere: the mailbox, school, work, the printer, retailers and even people we meet. What to do with all of this paper is a common struggle, one that many people battle. There are measures you can take and the first one is the biggest: accept the paper. There is a tendency to want to be free-and-clear of all that paper, but it is unlikely to happen and that's okay.

That's step one. Accept that the influx of paper will not stop and that is okay. Giving yourself permission to have paper around will alleviate a lot of stress. It is possible to keep the influx somewhat organized with three simple questions.

What is it?
A new piece of paper arrives. The first question you must ask yourself is, "What is this?" There are three possible answers:
1. This is something that requires action. For example, a permission slip that must be signed/returned to school, a bill that must be paid, or committee minutes that must be reviewed.

2. This is something that does not require action but contains information that may be useful in the future. The summer concert schedule at a local venue, a repair manual, etc. There's nothing to do, but these papers do have potentially valuable information that's worth keeping.

3. It's garbage. If the answer is no to the two questions above, it is likely trash and can go in the shredder or directly into the recycling bin.
Take a minute to process all incoming paper this way. Once you've made the determination, it's time to act accordingly.

Processing after identification
If a piece of paper is one that requires action, decide what the action is. If the action will take less than two minutes, do it right then – without exceptions. Then it is done and you can move on to another task. If you can't process it in less than two minutes, put it in a designated place for action items.

If a piece of paper does not require an action but does hold potentially useful information, it is reference material. Here you have two options. If you need to keep the paper itself for legal reasons or because you'll be in a load of financial woe if you don't, file it or store it in an otherwise safe place.

I like to have vertically standing folders in which to place my action items. The folders can be divided by priority: urgent, immediate (do in the next few days), pending (in the next 30-60 days), reference (to read later), to be paid and to be filed. Everything should fit into one of these basic categories.

If you have a huge pile already, tack on five minutes each day to work through the backlog. Eventually, you'll be caught up with your current and old paperwork. It won't happen overnight, but you'll get through it.


Neatly,

Jennifer Snyder, Certified Professional Organizer
Neat as a Pin Organizing Experts
Back To Top
---
About the Author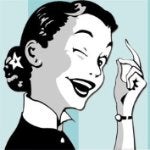 My name is Jennifer Snyder CPO, Chief Executive Organizer of Neat as a Pin Organizing Experts, a Waco-based company of Professional Organizers that is not only focused on organizing the clutter in your home or office but also clutter of the heart and mind.

I am happy that you are taking an interest in the benefits of getting your home and life organized. Living an organized life is for everyone!