Lasting Faith Lessons & Family Values
How well do your children know the Bible, God's Guidebook for life? Can your children defend their beliefs? Can they stick to biblical principles and family values despite the whims of society? Faith lessons and family values are rooted at home, in what a child learns, observes, and lives each day.

As a parent educator, I've noticed in 1 Corinthians 13 Parenting classes many moms and dads don't feel well-equipped to lead their families in faith matters. Let me reassure you as I do many parents. 1. You do not have to be a theologian. 2. You do not have to be a Bible study teacher. 3. You are not required to have all the answers. No one does.

My husband, Scott, and I struggled, too. Early on as parents with young children, we decided we were going to learn as a family, depend on our church for support, and accept the fact there would be questions from the boys we couldn't answer. It was a good working model for us.

When the boys were older, we changed our tactics. Fitting in faith lessons can be difficult as kids mature. Life seems to accelerate. Everyday is spent in the fast lane with homework, sports, and activities. Intentional quiet evenings with preschoolers and elementary age children are in the past. But the Bible was our still our key, the family map and tool for faith and value lessons.

The B.I.B.L.E., basic instructions before leaving earth, is a roadmap, instruction book, and communication tool all rolled into one. How to live and how to be in relationship and communicate with God and others are all included in this bestselling book. The Bible is 100% true. All Scripture is God-breathed and is useful for teaching, rebuking, correcting and training in righteousness, so that the servant of God may be thoroughly equipped for every good work (2 Timothy 3:16-17). Reading the Word of God with children of any age provides a solid foundation in faith. The lessons learned today will translate into truth for the future when the going gets rough. And don't dismiss your own actions in regard to spending time in the Word. When Mom and Dad lean on God and scripture, children of all ages learn to do the same. These practices become habits kids can fall back on in times of need and celebration. The more kids know, the more they have to rely on.

Christian parents pray to be able to guide kids to develop faith habits to last a lifetime.

These foundational faith practices, praying and reading the Word of God, come from intentional leading on the part of the parent. Did we do it all perfectly? No! But be assured, where we are lacking, God is filling in the gaps.

Our family lessons and dependence on God came full circle one afternoon when our college freshman contacted me. The text read, "Mom-can you talk?"

When a message arrives from a college kid with a request to talk, a mama drops everything and texts back, "Yes!" The phone rang a few minutes later. "Mom, I'm really stressed out about finals." We talked for a few minutes about how he was studying for his exams, getting enough rest, and eating right. I asked him when was the last time he prayed. There was a long pause before he answered, "About 20 minutes ago." I had to smile and I think God smiled, too.

Here are a few suggestions for weaving the Word into your daily family life and providing a foundation of faith and values that will give your kids stability in an ever-changing world.

Tips for Little Kids
1. Find a good time that works for your family. Try out a few different times of day: bedtime, breakfast, or after dinner.
2. Begin with stories. Throughout the New Testament Jesus taught in parables and stories. He asked questions, too. Follow His example.
3. Short people = short lessons. The younger the child, the shorter the verse or scripture lesson.


Strategies for Big Kids
1. Choose a daily devotional that includes Bible verses. The real-life stories will capture interest. The scripture will encourage.
2. Use a concordance to find specific verses to meet the needs of your tween/teen. For example, anxiety is the focus in Philippians 4:6, Hebrews 13:5-6, and Luke 12:22-31.
3. Post verses on the bathroom mirror to equip and encourage your kids.


"Parents are number one in leading youth to Christ."1 The Bible is our parenting tool. Learn alongside your child. Raising Little Kids with Big Love and Raising Big Kids with Supernatural Love include many tips and ideas for sharing biblical truth with young children to tweens, teens, and young adults.

God's Word will always accomplish what the Lord has determined. That's a promise we as parents can count on, always. As the rain and the snow come down from heaven, and do not return to it without watering the earth and making it bud and flourish, so that it yields seed for the sower and bread for the eater, so is my word that goes out from my mouth: It will not return to me empty, but will accomplish what I desire and achieve the purpose for which I sent it (Isaiah 55:10-11).


1. Lori Wildenberg & Becky Danielson, Raising Big Kids with Supernatural Love, Friendswood: Bold Vision Books, 2014, p. 172.
Back To Top
---
About the Author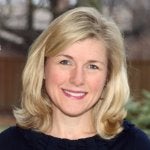 Becky Danielson, M.Ed., has two of the best job descriptions, wife and mom. She is also a licensed Parent & Family Educator, co-founder of 1 Corinthians 13 Parenting, and the co-author of Raising Little Kids with Big Love and Raising Big Kids with Supernatural Love along with Study Guides. The series is available on Amazon. Becky and her family live in the Land of 10,000 Lakes. Subscribe to the parenting newsletter at FaithFirstParent.com and the quarterly newsletter at 1Corinthians13Parenting.com for parenting tips, strategies, and resources to equip and encourage you on your parenting journey.