It's A New Year - Start Organizing!
Is your New Year's resolution to get more organized? Getting organized and getting healthy are the two most popular resolutions and ironically they are extraordinarily similar. Both create a more healthy "you", both depend upon making changes to your current methods, and both require time, hard work, and dedication. Consider me your new personal trainer for getting organized this year!
Before you actually begin the physical work of organizing, establish your goals. Ask yourself:
What will "Organized" look like to you when your project is complete? Will it be color-coded files or do you just want to be able to see your desk?
What area of clutter is most critical for you? Is it your computer, kitchen, garage, pantry, closet? This is where you will begin. If you struggle with identifying one critical area because they are all so out of control, you should probably call me.
What is most important to you, function or appearance, or both?
What charity would you feel good about helping? If you are unsure, do some research. I personally prefer The Advocacy Center for Crime Victims & Children and Salvation Army. Many churches have garage sales as fundraisers. Check around, if you locate somewhere that is meaningful to you, it will feel much better to give your things away.
Write all of this information down and put it in a very special place. This is a very important step as you are mentally preparing yourself for a better life. Jumping in unprepared is like jumping into the deep end of a swimming pool without knowing how to swim.
At any point, if you get stuck in the process we can help.
Until next time,
Jennifer Snyder

Neat as a Pin! Organizing Experts
"Organize your life around your dreams and watch them come true!"
Jennifer Snyder
Owner & Organizer
Neat as a Pin! Organizing Experts
(254) 715-3888
www.neatasapin.net
Back To Top
---
About the Author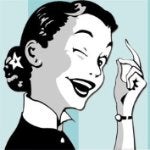 My name is Jennifer Snyder CPO, Chief Executive Organizer of Neat as a Pin Organizing Experts, a Waco-based company of Professional Organizers that is not only focused on organizing the clutter in your home or office but also clutter of the heart and mind.

I am happy that you are taking an interest in the benefits of getting your home and life organized. Living an organized life is for everyone!