How to Manage Pet Clutter
Toys, leashes, shredded toys, slobbery tennis balls, and my favorite: fur. If you are a pet lover, I suspect this sounds familiar. Fear not. Your furry family members need not be a source of insurmountable clutter.

Pet Food
While our dogs love to eat, I don't love the unsightly bag in which it comes. To keep it stored away yet accessible, I prefer a nice-looking bin. If you store the food indoors, your options are much broader, from breadboxes to a refillable totem pole. We store our dog's food in the garage, so we use a practical vintage-inspired metal trashcan.

If you have a spare cabinet or closet that you are willing to dedicate to pet food, that's even better. Wherever your store your pet's food or whatever medium, make sure it is convenient. If it is too hard, you will find the giant, bright blue bag back in your kitchen sooner than you would think.

Toys
My dogs are worse than toddlers when it comes to carpeting the floor with a huge mass of toys in various states of repair. Of course they don't pick up after themselves, so I limit the number of toys they can access. The less they drag out, the less work for me. A small basket that matches your style and sits on the floor should be plenty.

To keep the volume in check, throw out toys that have outlived their usefulness. For example, that stiff rubber chew toy that is worn and misshapen could potentially scratch your pet's gums. So, it's important to throw these dangerous toys away before they cause injury.

Leashes and Harnesses
Consider a dedicated hook to hold these items that is installed on a wall near the door. It is easy to put the leash back as you come back in from your walk. You don't want a dog that needs to "go" waiting around while you hunt for the leash. Trust me.

The items that aren't used daily like a carrier, shampoo, outdoor toys and so on could all live in one location. A dedicated shelf in the garage or laundry room can be perfect places for these items.

Pet Meds
Many pets require medications and it is not necessarily wise to store animal meds with people meds. A good place for such medications is with the dog treats. Some families are fortunate enough to have a pet section in their pantry, which is a great place to keep both medications and treats. Otherwise, do what works in your home. Find a shelf in the cupboard or a basket on the kitchen counter near the food bowls.

Pets are members of the family and can contribute to the clutter, but it doesn't take much to gain control of it. Set up a few stations, buy some nice storage, and enjoy your pets even more.
Back To Top
---
About the Author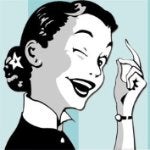 My name is Jennifer Snyder CPO, Chief Executive Organizer of Neat as a Pin Organizing Experts, a Waco-based company of Professional Organizers that is not only focused on organizing the clutter in your home or office but also clutter of the heart and mind.

I am happy that you are taking an interest in the benefits of getting your home and life organized. Living an organized life is for everyone!