How Much Is Too Much?
I received an email this week asking me how much is too much stuff. The answer to this question is very simple yet somewhat complicated. In short, "too much" is more than can be reasonably stored in the space available.
I teach clients, friends, and family fairly often that if something hasn't been used in the past twelve months that it isn't a necessity. However, if there is ample room to store an unusual number of items, then it is reasonable to keep them if that is the preference. For example, an individual that wears a basic wardrobe on a daily basis and therefore doesn't require a large variety of clothing yet has ten formal gowns/tuxedos, then that isn't exactly too many.
On the other hand, if someone owns three dozen weekend t-shirts but has only one dresser drawer allocated to their storage, then that is too many. If one drawer is all the room you have, then keep only what will comfortably fit in it. There are other options for memorabilia type t-shirts, like long-term storage. Realistically, only a handful of such shirts can be worn over the course of a weekend anyway.
Another good example is coffee makers. If you own a Kurig and have a stash of Mr. Coffees in the cabinet just in case, do you really want to store the equipment, filters and coffee just case? Instead, if something happens to the Kurig, opt for Starbucks and replace or repair the one you love. The stored coffee would probably be stale anyway.
My motto is everything we own should make us happy. When we have too much, it is difficult to be happy simply because we are distressed by storage. Keep it simple and only keep what can reasonably be stored…that does not include a storage unit – or more. Try to pare down so that items are only stored on premises. There are, of course, exceptions but this should be your ultimate goal.
Until next time, have a neat week!
Jennifer Snyder
Neat as a Pin Organizing Experts
254.715.3888
Jennifer@neatasapin.net
www.neatasapin.net
Back To Top
---
About the Author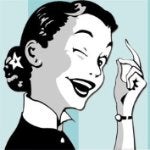 My name is Jennifer Snyder CPO, Chief Executive Organizer of Neat as a Pin Organizing Experts, a Waco-based company of Professional Organizers that is not only focused on organizing the clutter in your home or office but also clutter of the heart and mind.

I am happy that you are taking an interest in the benefits of getting your home and life organized. Living an organized life is for everyone!