Home Care as a Gift
Maintaining a home is a long-term endeavor that's not without some high costs. Purchasing a service that helps your loved one cover those costs and keep their home functioning smoothly and/or looking great is a gift that will usually be met with high doses of gratitude. I've shared five home maintenance services that when purchased individually (one time only) or in bulk (across several months), can mean a great deal to the person or family receiving them.
1. Professional Organizing - A professional organizer can help restore order, and help establish maintenance systems. This is a present that can last long after the organizer has finished working on the project.
2. Cleaning - When you think of cleaning, your first thought might be a maid service or carpet cleaning (both are amazing gifts). However, there are other areas of cleaning that some of us would just rather pass on to a professional, such as cleaning (or replacing) the gutters, power washing the siding on your home and washing exterior windows.
3. Laundry - Having the laundry done is a service I know I would love to have year-round. Because it's a process that needs to be done on a regular basis, having a laundry service that picks up dirty clothing and returns it clean and nicely folded, would save quite a bit of time. If there are babies and young toddlers in the home who use cloth diapers, diaper-cleaning companies can provide a similar service.
4. Handyman Services - A person who can come in and fix all the things that need repairing (or finish those long standing projects) can be a welcome present. A handyman can also do exterior and interior painting as well as touch up painting in high-traffic areas (entryways, hallways, walls along staircases, children's play areas, etc.).
5. Lawn and Garden - A lawn and garden service can help design/create an herb, vegetable, flowering, or container garden (great for small spaces) that suits the homeowners' needs/wants. They can also offer monthly or annual maintenance plans to ensure that the lawn (no matter how big or small) is healthy year round. Some larger companies also offer design-build services, like building a retaining wall or installing a new driveway.
If you want your gift recipient to unwrap something in addition to the service certificate, you could include a book like The Home Owner's Journal by Colleen Jenkins, or a nice tea your friend or family member can enjoy while not doing work around the house.
Whether you're giving a gift to the clutter-bugs in your life, or simply want to give something other than a tangible item, there are several options for presents that can be more than just a nice surprise. Give a gift that can also help the recipient get stuff done. Of course, it's important to be mindful of your budget as you think about the service that will be most helpful to your friends and family members.
Neatly,
Jennifer Snyder, Certified Professional Organizer
Neat as a Pin Organizing Experts
Back To Top
---
About the Author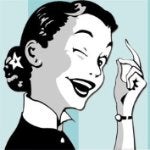 My name is Jennifer Snyder CPO, Chief Executive Organizer of Neat as a Pin Organizing Experts, a Waco-based company of Professional Organizers that is not only focused on organizing the clutter in your home or office but also clutter of the heart and mind.

I am happy that you are taking an interest in the benefits of getting your home and life organized. Living an organized life is for everyone!