Holidays with Intention
Like it or not, the holidays are officially upon us, and like so many things, we all feel differently about everything that entails. Regardless of how you feel about the holidays, it is the time of the year when we are all running at full speed. To make the most of this "Most Wonderful Time of the Year" we need to slow down and be intentional about how we spend our time and money. This means doing only the things that are important to our family and to us, and eliminating the to-do's that are not any personal joy. That means, for me, watching the fun Christmas shows with my kids and not trying to make hand-made Christmas cards.
To be intentional about anything first requires a plan. Ask your family and yourself what is most important to each of them and work from there. I have always wrapped the gifts for my husband and boys in their own paper pattern. By doing this I do not have to tag or bow these gifts simply because my guys don't care about that. Last year, I decided to buy all craft gift bags and green tissue paper and all of the gifts – for everyone – were wrapped this way. The week before Christmas my husband shared how sad it made him not to have his own paper. My boys agreed so I then had to re-wrap all of their gifts. I never dreamed this would be so meaningful to them, but it is.
Once you know what is most important, plan around these things. Add these things to your calendar. If looking at Christmas lights is a favorite of one of your children, set a date to do it. Once the important things are in place, everything can be discretionary.
Decide up front what you are going to cut out. Send cards at another time of the year. I have a friend that sends cards out on their wedding anniversary. Those cards get way more attention than if they were one of a hundred holiday cards received in December. It is not necessary to actually do the baking, to send hand-baked cookies to teachers. You can buy homemade cookies from a boutique bakery or even a local college student. You have options, you just have to plan.
Having opened the door to buying what you could make, make a budget and stay with it. Know how much you are going to spend and stick to it. I set a budget for each family member. I ask my children if they prefer a few, more pricey gifts or a lot of smaller gifts to open. They each get the same amount of money spent regardless of what they choose.
Know who you need to buy for. I like to keep a spreadsheet (all year long) of gift ideas and can then indicate once they have been purchased. This helps me keep track of my spending and make sure no one is overlooked.
Finally, make time for yourself. Give yourself the gift of an afternoon at the spa or at least a few minutes on the patio at Starbucks with a good book. Keep in mind that you cannot do and be all that you want to everyone else, if you can't do and be that for yourself.
Here's to intentional holidays and have a Neat day!
Jennifer Snyder, Certified Professional Organizer
Neat as a Pin Organizing Experts
www.neatasapin.net
Back To Top
---
About the Author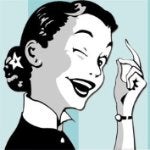 My name is Jennifer Snyder CPO, Chief Executive Organizer of Neat as a Pin Organizing Experts, a Waco-based company of Professional Organizers that is not only focused on organizing the clutter in your home or office but also clutter of the heart and mind.

I am happy that you are taking an interest in the benefits of getting your home and life organized. Living an organized life is for everyone!