Guest Room 101
For many families who have a guest room, it has a tendency to serve as a junk room when no guests are present. The best way to circumvent this stressful situation – the stress being what to do with all of the stuff before real guests arrive – is to outfit the guest room and make sure it is guest-ready at all times
I am surprised by the condition of many guest's rooms, Spartan while the rest of the home is lavishly decorated. Guest rooms should be just as warm and inviting as the rest of the house. After all, it is typically our desire to make our guests feel at home while staying with us and our duty as hosts is to eliminate any awkward situations by planning ahead
Here is a list of all things your guest room should have and why:
Basket of necessities. Fill a pretty basket with anything your guest may require: extra rolls of toilet paper, travel sizes of shampoo, conditioner, lotion, toothpaste, even a small bottle of pain reliever.
Bedside table essentials. Place bottles of water in the bathroom and on the bedside table to eliminate the need for them to rummage through your kitchen in the middle of the night. Also, include fresh flowers and reading material including both paperback books and magazines.
Space for clothing and luggage. There should be enough room in the closet for hanging clothes and an available drawer. No one likes to live out of suitcase.
Nightlight. Being in strange places makes doing anything during the night difficult. The nightlight should be optional but available.
Common courtesies. Provide your guests with a temporary key to your home so they can come and go as they please, a set of instructions for using the remote controls, and your wifi password.
This set up doesn't have to be anything fancy; your guests are bound to appreciate the gesture. The next time you stay with a friend or family member, make a note of what you would like to have had in your room at their home.
Make a note and add it to your guest room. Should you have guests that you would prefer not return, be sure to address it directly instead of trying to make their stay uncomfortable.
Back To Top
---
About the Author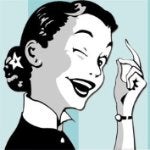 My name is Jennifer Snyder CPO, Chief Executive Organizer of Neat as a Pin Organizing Experts, a Waco-based company of Professional Organizers that is not only focused on organizing the clutter in your home or office but also clutter of the heart and mind.

I am happy that you are taking an interest in the benefits of getting your home and life organized. Living an organized life is for everyone!