Gift Giving: The Ultimate Generosity
With Christmas just a few days away, Hanukkah already in full swing, and New Year's Eve a little more than a week away, this time of year can be stressful for everyone. A simple trip to the grocery store to buy milk and bread can easily become an hour-long affair as you navigate your way through hordes of turkey buyers. Shopping in a brick and mortar store can easily send anyone over the edge. And no, I am not recommending online shopping, although it is an option for a few more days. I am recommending service gift certificates.
Instead of tangible gifts, which have been the focus since childhood, I am recommending a service as the ultimate gift of generosity. I suggest getting your favorite unclutterer a few hours of consultation, uncluttering, and organizing with a professional organizer; your favorite busy bee a few hours of professional housekeeping services; your favorite new driver a AAA membership; your favorite group of friends a collective dining etiquette class. These gifts are more about experience and inner peace than the "stuff".
Although these gifts are fun and different they are certainly gifts where you have to be careful about how you give it. You have to put out feelers, see if the person is open to the idea of working with a professional organizer or etiquette teacher. You need to know the person's personality and gauge whether a gift like this would be welcomed or deemed offensive. Then, you have to make sure the gift is given in a way that expresses you don't believe the person to be a slob or ill-mannered, rather that you know it is something the person wants and will really enjoy. If done correctly, this will be a wonderful gift for someone who will appreciate it for a long time to come.
The best way to give a gift of a service professional is to provide a gift certificate for either a dollar amount or number of sessions you wish to supply. To make your job a little easier, below is a list of my favorite service professionals in the Central Texas area.
Housekeeping Service:
Home Maid Shine,
www.homemaidshine.com
Etiquette Classes:
Gracious Manners, The Etiquette School of Central Texas,
www.graciousmanners.com
Personal Assistant:
More Helping Hands,
www.morehelpinghands.com
Professional Organizers:
Neat as a Pin Organizing Experts,
www.neatasapin.net
It should go without saying that none of the companies listed paid or rewarded me in any way for including them. These are quality professionals in their field with whom I have personal experience.
Have a Neat Holiday!
Jennifer Snyder, CPOÒ
Neat as a Pin Organizing Experts

www.neatasapin.net
Back To Top
---
About the Author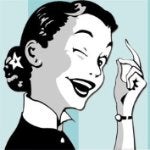 My name is Jennifer Snyder CPO, Chief Executive Organizer of Neat as a Pin Organizing Experts, a Waco-based company of Professional Organizers that is not only focused on organizing the clutter in your home or office but also clutter of the heart and mind.

I am happy that you are taking an interest in the benefits of getting your home and life organized. Living an organized life is for everyone!