Getting Started Organizing
For many people getting organized is something they desperately want but simply do not know how to begin. Getting started is, by far, the most difficult part so here are some ideas to pull the trigger.


Set realistic expectations
Face it, no one's home looks like those featured in magazines or on Pinterest. Instead of aiming for that look, identify your "organized enough" standards. For example, your goals might include being able to find things when you need them or having room to park your car in the garage.


Decide on a schedule that works for you
If you have a major decluttering/organizing project to do, try doing it in short bursts of 15 minutes per day, or you can jump-start the project with a dedicated day where you just focus on that project. There's no one right answer, so figure out what works best for your personality and what fits comfortably with your other time demands.


Declutter then organize
There is no point in putting things nicely into bins if they are things you don't really want or need to keep. Do the decluttering first, and then organize what's left. If you do things in the reverse order, you may find you've bought containers that you don't need, which then become container clutter.


Don't get stuck in the tough stuff
If you're sorting and making keep-or-not decisions then come upon something you're conflicted about, it's okay to just keep that item for now and move on. It is the momentum that matters. People often unclutter in phases, doing the more obvious things first.


Ask yourself good questions


"Have I used this in the past year?" isn't always the most helpful question. Some others to consider are:
Would I buy this again today?

Would this ever be my first choice of something to wear?

If I needed to know something about this topic would I pull out this book or papers, or would I just search online?

Know where to donate
If you have items in good condition, there is undoubtedly a place that would be glad to have them. Identify the organizations in your area that are close to your heart. It is so much easier to let go of things when you know you are making a difference for someone else.
Neatly,

Jennifer Snyder, Certified Professional Organizer
Neat as a Pin Organizing Experts
Back To Top
---
About the Author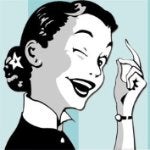 My name is Jennifer Snyder CPO, Chief Executive Organizer of Neat as a Pin Organizing Experts, a Waco-based company of Professional Organizers that is not only focused on organizing the clutter in your home or office but also clutter of the heart and mind.

I am happy that you are taking an interest in the benefits of getting your home and life organized. Living an organized life is for everyone!