Getting Organized In The New Year
With a New Year come the infamous New Year's Resolutions. We all want to make a change and January first seems to be the most logical time to do so. In the past few months we have most likely overspent, overeaten, under-exercised and under-organized.
In my line of business as a Professional Organizer the one thing I hear most often is people know how to be organized, they just don't know how to get started. The truth is, it doesn't matter how you start, it simply matters that you do. So getting started means different things to different folks. Today I am going to give you some inspiration to "pull the trigger" and get organized in 2012!
Regardless of how tidy, messy, clean, or domestically lax we may be, trash consumes a great deal of space. Using the term "trash" loosely for items that can be given away, donated, recycled or literally sent to the landfill; these items can consume up to 50% of our living and storage spaces. By simply removing the "trash", you can reduce the volume of stuff that you have to organize. Once the volume is reduce, you will be more likely to have a reasonable amount of things in your space. We can talk about living at capacity another day.
Remove your trash by systematically identifying and removing such items. Create a donate box and when it gets full, take it to your preferred charity. If you don't have one, I would recommend the Salvation Army and the Family Abuse Center. Allowing donate items to build up is simply doing the same things you have always done and calling it something different. Taking action is the key.
Challenge yourself to identify at least one item to remove from your space every day. Here are a few examples of how to do this:


Check expiration dates – do this with items in the refrigerator, pantry, medications and make-up.


Remove clothing with stains and holes – if these are being saved for crafts or yard work, identify how many you would realistically need before the next possible wash. One or two sets are usually all that is needed.


Remove clothing that does not make you feel attractive. If it doesn't make you feel great, you probably won't wear it anyway.


If a project has been incomplete for more than 12 months, it is unlikely to be completed this year. Discard the items purchased or saved for the incomplete project – regardless of how much money it cost you. It is costing you money being stored in your space.


I hope these tips help to get you started on the right track in 2012! Please visit my Facebook page, Neat as a Pin Organizing Experts for question and answers to your most challenging organizing issues.
Jennifer Snyder
Owner and Organizer
Neat as a Pin Organizing Experts
www.neatasapin.net
254.715.3888
jennifer@neatasapin.net
Back To Top
---
About the Author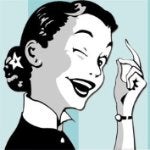 My name is Jennifer Snyder CPO, Chief Executive Organizer of Neat as a Pin Organizing Experts, a Waco-based company of Professional Organizers that is not only focused on organizing the clutter in your home or office but also clutter of the heart and mind.

I am happy that you are taking an interest in the benefits of getting your home and life organized. Living an organized life is for everyone!