Encourage Literacy with Summer "School"
Even though school is not in session, don't let the learning slide. The next three months provide opportunities for more unstructured play and learning activities. Take time now to determine how to intentionally enrich your child's summer with activities that spark their imaginations and expand their minds.

Literacy is an essential part of your child's education. Reading, writing, and speaking make a difference in the learning curve. Make the most of everyday opportunities to encourage literacy in your child. Here are a few ideas to get you started with your preschool/early elementary–aged child.

Reading
• When reading to your child, follow the words with your finger to emphasize left to right progression of the written words on the page.
• Look for words the child can read.
• Encourage daily, quiet reading for the whole family. Build a fort with pillows and blankets. Create a special summer reading bin.
• Make story time a regular part of the bedtime routine.

Writing
• Draw pictures together, describing what you're drawing.
• Write the words as your child tells a story then illustrate the story.
• Write thank you notes as a family.

Speech
• Talk about what you are doing (gardening, preparing dinner, cleaning, doing chores).
• Discuss how things work using descriptive words.
• Ask open-ended questions, rather than "yes-no" questions. Give the child time to think and answer.

Play
• Make play part of your child's day. It's really the child's job.
• Play enhances literacy and math readiness development.

Here are some additional resources from the National Association of Education for Young Children.
Connect with 1Corinthians13Parenting.com and FaithFirstParent.com for more articles and ideas to enhance learning for kids of all ages. Click HERE for the 1 Corinthians 13 Parenting newsletter with a great summer book list for all little ones, big ones, and parents. While you're there, subscribe to the newsletters.
Back To Top
---
About the Author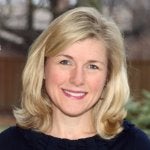 Becky Danielson, M.Ed., has two of the best job descriptions, wife and mom. She is also a licensed Parent & Family Educator, co-founder of 1 Corinthians 13 Parenting, and the co-author of Raising Little Kids with Big Love and Raising Big Kids with Supernatural Love along with Study Guides. The series is available on Amazon. Becky and her family live in the Land of 10,000 Lakes. Subscribe to the parenting newsletter at FaithFirstParent.com and the quarterly newsletter at 1Corinthians13Parenting.com for parenting tips, strategies, and resources to equip and encourage you on your parenting journey.