Disposing of Unused Medications
We all too often find ourselves with unused medications, and while the reasons for the excess are many, the options with which to dispose of them are not. So the big question is: how do you properly dispose of those medications? You have three options.

Donate them using repository programs
Some states have programs for medication redistribution. Many of these are conducted at the facility level, allowing pharmacies and nursing homes, for example, to find alternatives to destroying usable medications.

Very few states, however, have drug repository programs that will accept medications from individuals. As long as the medications are in their original sealed and tamper-evident packaging (such as blister-cards) and won't expire in the near future, some states have programs that will accept them. Unfortunately, Texas is not one of them.

Safely dispose of them using medication take-back programs
Take-back programs are a great way to safely dispose of expired or excess medications. Options in our area include boxes from the National Association of Drug Diversion Investigators with its Rx Drug Drop Box with the closest box located in the offices of the Belton Police Department located on East 2nd Avenue. Another option is MedReturn, again with the closest box is located in Belton at the Medicine Shoppe on East Central Avenue. There are no boxes located in Waco at this time.

You can also search for medications at Earth911 to find a disposal site near you. And you could check with your trash/recycling service provider to see what options are available in your area.

Safely dispose of them at home
The FDA has instructions on how to safely dispose of medications as part of your household trash if no better option is available:
1. Mix medicines (do not crush tablets or capsules) with an unpalatable substance such as dirt, kitty litter, or used coffee grounds.
2. Place the mixture in a container such as a sealed plastic bag.
3. Throw the container in your household trash.
4. Scratch out all personal information on the prescription label of your empty pill bottle or empty medicine packaging to make it unreadable, then dispose of the container.
The FDA also provides a short list of medications that can be especially harmful if used by anyone other than the person for whom they were prescribed. If these specific medicines cannot be disposed of quickly using a take-back program, the FDA recommends flushing them down the toilet as soon as they are no longer needed. Specific disposal information may have come with the medicine, but the FDA also links to that information if you don't have it. This is the only time when flushing is recommended. In general, flushing is strongly discouraged for reasons that the Environmental Protection Agency explains (PDF).


Neatly,

Jennifer Snyder, Certified Professional Organizer
Neat as a Pin Organizing Experts
Back To Top
---
About the Author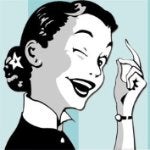 My name is Jennifer Snyder CPO, Chief Executive Organizer of Neat as a Pin Organizing Experts, a Waco-based company of Professional Organizers that is not only focused on organizing the clutter in your home or office but also clutter of the heart and mind.

I am happy that you are taking an interest in the benefits of getting your home and life organized. Living an organized life is for everyone!