Dinner Done!
How to know if you are disorganized? You have take out for dinner more than you cook…or for those budget conscious – Fend For Yourself. Fend for Yourself is what dinner is called at my house when you take care of it on your own. Dinnertime can be a terrible burden, especially when you work a full-time job and manage a family and home too. If you are like my family, cooking dinner isn't nearly as laborious as trying to decide what to make. Well, here it is, a basic guide to making your menus. Whether you stick to it is up to you, but I promise it will help!
Sunday –
Familiar family favorite
Sundays are typically days that we spend with our families. This is a great day to stick to fare that is tried and true.
Monday –
Base the meal around an item in the pantry that might be close to expiring
By incorporating this step into your meal-planning you will also prevent loss of food from expiration. For example, if you have a bottle of fancy marinade left over from an unsuccessful recipe, research online to find another one. This also helps break up the monotony and hopefully find a new family favorite for an upcoming Sunday dinner.
Tuesday –
Try a brand new meal!
Trying something new, variety is the key to being healthy as well as making dinnertime more fun. A few great resources:
crockpotsisters.com, emeals.com, and recipes.com
. You can find something for even the most discerning eater at any of these sites. (Bonus tip – if you family does not like a dish discard the recipe right away!)
Wednesday –
Single dish dinner
As you cross the hump onto the downhill slope of the week, meals should get easier. If your family attends church services a single dish meal is an excellent alternative to what I call "window food". Wednesdays are ideal for dusting off the crock pot and having a home cooked meal.
Thursday –
Leftovers…that's right, I said it!
Thursday is where you clean out the refrigerator from earlier in the week to make the most of the dollars spent on the ingredients. Use the time savings to implement family time together before the weekend!
Friday –
Hooray for Pizza Night!
Fridays don't have to necessarily be pizza but it is the one night to give yourself permission to eat window or delivery food. We are all entitled to that luxury – only in moderation.
Saturday –
All about the kids
Saturdays are when you can teach the kids to cook if they are old enough. If not, have kid cuisine…think chicken nuggets with macaroni and cheese. No kids at home? Then it's date night. Either cook a romantic dinner together or go out on a date.
If you determine your menu in advance, go to the store once and only once during the week you will save a lot of money as well as an insane amount of time! Mix up the days if necessary to accommodate changes in your schedule but stick to the seven day plan whenever possible. You will be glad you did!
Bon appétit and have a Neat day!
Jennifer Snyder
Owner & Organizer
Neat as a Pin! Organizing Experts
(254) 715-3888
jennifer@neatasapin.net

www.neatasapin.net
Back To Top
---
About the Author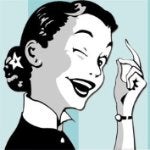 My name is Jennifer Snyder CPO, Chief Executive Organizer of Neat as a Pin Organizing Experts, a Waco-based company of Professional Organizers that is not only focused on organizing the clutter in your home or office but also clutter of the heart and mind.

I am happy that you are taking an interest in the benefits of getting your home and life organized. Living an organized life is for everyone!