Digitizing Photos
Dealing with photos can be overwhelming, yet scanning your paper photos into a digital format can be a very rewarding project. Breaking it down into small, manageable pieces keeps it from being so intimidating. The following are some ideas about how to approach this project, looking at each decision you'll need to make.


Decide which photos to keep
Spending time and money working on photos you do actually want is not time well spent. Take the time to really go through the photos and determine a criteria for which ones to keep and which ones to eliminate. Consider eliminating photos in these categories:
1. Duplicates - There was a period in time when it seems we thought two copies of every photo was a necessity. Eliminating duplicates can cut your work in half.

2. Oops Photos - Photos that are out of focus, cut off someone's head, or that are generally unflattering can be eliminated. You may want to keep some of these if there's something especially notable about some other aspect of the photo, but in most cases these can go.

3. Scenery Photos - This is a personal choice, but many times the photos people take of the places they visit cease to be remarkable once some time has passed. My husband and I went to Banff in Canada years ago and took a lot photos, however, I can find much better quality photos of those same places online. The photos I cherish are the ones of us in them, not the ones of Banff itself.
Think of this project as a treasure hunt, uncovering the real gems among hundreds of photos. If you are unable to bring yourself to actually get rid of any photos right now, try creating two categories of photos: the best ones (which you'll scan) and the rest.
Decide whether to scan them yourself or use a scanning service
Many people have happily used scanning services with ScanMyPhotos being the most popular. The company takes your prints, negatives and/or slides, does the scanning, and ships you back a DVD with those scans (along with your originals). If mailing off your photos makes you nervous, you may be able to find a company that does the work locally. Using a scanning service will save you a lot of time. Please note, this can prove to be a very expensive endeavor.


If you prefer to scan your photos yourself, you will be wise to use a scanner that allows you to lay the photos flat on the platen glass. Feeding photos through the document feeder may end up damaging the photos in the event of a jam. If you already have a flatbed scanner as part of an all-in-one printer, that might be all you need. There are some scanning devices designed specifically for photos, which can sound appealing.

Decide what is right for you; work on them for 30 minutes at a stretch until you are finished. It will be well worth the time.
Neatly,

Jennifer Snyder, Certified Professional Organizer
Neat as a Pin Organizing Exerts
Back To Top
---
About the Author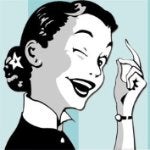 My name is Jennifer Snyder CPO, Chief Executive Organizer of Neat as a Pin Organizing Experts, a Waco-based company of Professional Organizers that is not only focused on organizing the clutter in your home or office but also clutter of the heart and mind.

I am happy that you are taking an interest in the benefits of getting your home and life organized. Living an organized life is for everyone!