Decluttering the Holidays
This time of year is frequently associated with gift giving with good reason, and gift giving means gift receiving, which almost always means new things coming into your home. It makes perfect sense that now is a great time to declutter. If you are welcoming guests for the holidays, your motivation to declutter is even greater, especially if you've been using the guest room as a storage space.
Here are a few ways to declutter right now instead of Christmas Eve.
Holiday Decorations

Do you have holiday decorations that you are simply tired of using? Maybe they never even make it out of the storage box anymore or you have accumulated more than you have room to use. Think also about additional holiday items like Christmas sweaters, gift-wrap that is no longer in good condition, or even cookie cutters and serving pieces.
This is a great time of year to donate or free-cycle all of these items. These items will be much more likely to be claimed now than if you wait until after the holidays.
Warm Clothing

Now is a lovely time to let go of warm clothing that isn't being worn – especially gloves, hats and scarves that are likely to be gifted to you this season. Coats are always a need this time of year so check with your favorite charity see if they know of a worthy recipient.
Toys

Toys are a popular holiday gift, and it makes sense to clear out any that have been outgrown, broken, or gone out of favor. Some popular toy-focused charities such as
Toys for Tots
only accept new toys, but other charities will take used ones that are in good condition and not missing any parts. Consider organizations that work with foster children, churches, and daycare centers. Organizations such as The Advocacy Center for Crime Victims and Children and The Family Abuse Center accept toys.
Gifts Not Given

If you have items you picked up years ago or even throughout this year thinking they would surely be a good gift for someone, it may be time to donate them if you still have no specific recipients in mind. The "just in case" items need time limits as well.
It is also possible to check with your favorite local charities to see what they need most right now. This will give you a totally different perspective on clearing your clutter. Instead of randomly looking for things to get rid of, it turns the process into more of a scavenger hunt – which can be so much more fun.
Have a Neat Day,
Jennifer Snyder, Certified Professional Organizer
Neat as a Pin Organizing Experts
Back To Top
---
About the Author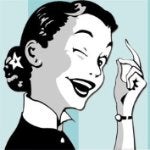 My name is Jennifer Snyder CPO, Chief Executive Organizer of Neat as a Pin Organizing Experts, a Waco-based company of Professional Organizers that is not only focused on organizing the clutter in your home or office but also clutter of the heart and mind.

I am happy that you are taking an interest in the benefits of getting your home and life organized. Living an organized life is for everyone!