Clutter of the Nose
There are many ways you can reduce the clutter in your life that goes beyond closets, cabinets, and drawers. You can unclutter noises and distractions but what about scents? Candles, perfumes, soaps, lotions, even the subtle yet comforting smells of our homes without anything added; it is easy to become overwhelmed with smells and not even realize it.
The very first step to decluttering scents is getting rid of those you simply do not like. Whether they were gifts or regretful purchases now is the time to let them go – quickly. I am talking about the perfumes, while very expensive, make you smell like root beer. If giving to friends, be sure to set up a time to meet them for lunch or coffee. Otherwise your well-intentioned gifts will become a different type of clutter.
Some items, such as vinyl shower curtains, can have a smell (especially when new) that is off-putting and can make some people sick. Brand new items can be returned to the store but if you are keeping the item, hang it outdoors or in a garage until the smell dissipates.
Other scents worth decluttering are those used to cover up an unpleasant smell. When possible, it is better to deal with the unpleasant odor itself, removing whatever is causing that smell, rather than trying to mask it – think fish and lilacs! This applies to everything from a musty-smelling closet to a smelly cat litter box. The solution may involve cleaning, improving air circulation, etc.
Natural scents can be overpowering, too. Some flowers may be better left in the yard than cut and brought inside. And if an overpowering flower is right outside your bedroom window, you may want to make a landscaping change (if you have that option).
We can become accustomed to the odors in our own spaces, so sometimes it's worthwhile to ask a trusted, non-judgmental friend if there are any unpleasant smells in our home, just be prepared for an honest answer. I was told my house smelled like an "old dog". I quickly remedied that smell and was appreciative of my friend's complete honesty.
Neatly,
Jennifer Snyder, Certified Professional Organizer
Neat as a Pin Organizing Experts
Back To Top
---
About the Author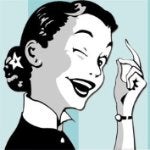 My name is Jennifer Snyder CPO, Chief Executive Organizer of Neat as a Pin Organizing Experts, a Waco-based company of Professional Organizers that is not only focused on organizing the clutter in your home or office but also clutter of the heart and mind.

I am happy that you are taking an interest in the benefits of getting your home and life organized. Living an organized life is for everyone!