Clearing the Clutter
We are all busy, right? Even if there isn't enough time in your day to actually clean your house, you would be surprised at how nice it looks by simply putting things away, clearing the clutter. You may not want to eat off the kitchen floor but you will know where to find what you need and your life will be much simpler. Here are a few ways that I recommend clutter at bay.
1. Full Hands In, Full Hands Out
This is a genius trick used by waiters and waitresses. The rule is no one could go in or out of the kitchen without full hands. Use the same rule in your home. Establish areas of items that need to go downstairs or upstairs and items that belong somewhere else. No one can pass by the area without taking some of the items. I would like to add that I am not talking about laundry baskets here, I'm talking about baskets, buckets or containers that suit your tastes and décor.
2. Out the door
To prevent piles from growing all over the house, it is wise to have established places for things likely to pile up. For example, create a container near your exit door for items to be donated or borrowed items to be returned. On-the-Go items are good to have in this area as well. This would include car activities for kids, water bottles, diaper bags, etc. Take care not to allow this space to be a dropping point for items coming into the home, such as completed school projects or unread mail.
3. How much?
It is so much easier to have fewer, high-quality items than a lot of "stuff" that you rarely use and may not even like. Imagine if you loved all of your clothes and used every toy and tool that you own. That would make life a lot easier, right? When you reduce the amount of "stuff" that you have, your clutter will automatically begin to disappear...just like magic! Not sure how? For newbie's to purging, I recommend each day make a conscious decision to find one thing in your house you no longer use/need/like. The more you do it the harder it will become and then the really digging begins! Place these items near your entrance as outlined above.
4. Stop the Insanity
Paper is usually the fastest thing to accumulate in a home. Strive to make decisions regarding papers within 60 seconds. Papers in your home should fit into one of these categories (name them as it is meaningful to you: Address within 24-hours; Address within 7-days, Address within 30-days, Read and Decide, To Be Filed, To Be Paid, Discard. These categories should be either file folders, in a file sorter, stacking tray, open-top boxes, whatever works for you. Just do it. Magazines should be read within 30 days, catalogs and other free publications should be read and discarded/donated within 24 hours.
It might take some getting used to, but you can do it.
How do you deal with your clutter? I would love to know! If it piles up on the kitchen table, then that is what you do with it. If you have a personal process that you have developed for you and your family I would love to hear about that as well. Send your clutter-conquering techniques to
jennifer@neatasapin.net
.
Have a Neat day!
Jennifer Snyder
Neat as a Pin Organizing Experts

www.neatasapin.net
Facebook & Pinterest: Neat as a Pin Organizing Experts
Twitter: @Neatasapin
Back To Top
---
About the Author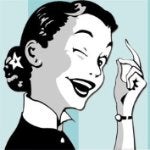 My name is Jennifer Snyder CPO, Chief Executive Organizer of Neat as a Pin Organizing Experts, a Waco-based company of Professional Organizers that is not only focused on organizing the clutter in your home or office but also clutter of the heart and mind.

I am happy that you are taking an interest in the benefits of getting your home and life organized. Living an organized life is for everyone!