Checklists to Change Your Life


For many of us, we desperately want to be more organized or keep a better house, but don't know where to begin. Here are some checklists to give you the jump-start you need.

Things to do every day:
- Make your bed
- Wash the dishes
- Put clothes and shoes away
- Process incoming mail
- Wipe down kitchen and bathroom counters
- Take out trash, even if it isn't full
- Scoop litter box, if applicable

Things to do before bed:
- Wash the dishes in the sink – regardless of how few
- Put together tomorrow's outfit – be sure to include accessories
- Set up coffee, tea, breakfast
- Make lunch(s)
- Locate your keys and put them where you know to find them
- Charge your electronics

Things to do every week:
- Wash sheets
- Dust surfaces
- Vacuum/sweep all floors
- Wash, dry, and put away laundry
- Wipe down stovetop and oven door
- Clean toilet
- Wash towels
- Put away everything on the floor that doesn't belong there

Things to do every month:
- Clean out refrigerator
- Wipe down bathroom walls
- Clean light switches and door handles
- Throw out old magazines and shred old papers
- Clean out pantry and discard expired items
- Vacuum mattress

Whatever you have to do to remember to do these things, do it! Print this and put on your refrigerator, set alarms in your phone, ask your kids to remind you. Whatever it is that you need, just do it and watch the magic that happens. Fall in love with your home again.
Back To Top
---
About the Author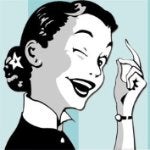 My name is Jennifer Snyder CPO, Chief Executive Organizer of Neat as a Pin Organizing Experts, a Waco-based company of Professional Organizers that is not only focused on organizing the clutter in your home or office but also clutter of the heart and mind.

I am happy that you are taking an interest in the benefits of getting your home and life organized. Living an organized life is for everyone!