A Chick, Chick Here and a Chick, Chick There
My husband and I were looking for a family project and thought getting a few baby chicks might be a great experience. So, we became the proud owners of six baby chicks (that literally doubled in size in two short weeks). My only request was that we purchased chicks with pretty markings, so that was a top priority.
Of course, the first thing the kids wanted to do was name them. They settled on: Chickaletta (courtesy of Paw Patrol), Lilly, Lucy, Mia, Leah and Goldie – which the girls named based on the chicks' quirks and physical appearances.
Why should you consider raising chickens?
Low-maintenance
If you have the space, chickens are relatively easy to take care of. To a large extent, they are self-sufficient.

There are however start-up expenses to consider – you'll need a coop, a fenced area for them to roam, sturdy feeders/waterers and of course food.


Family entertainment and bonding
The sounds of the chicks chirping are quite relaxing. We sit for hours just watching them scratch and peck the ground, chasing each other when one happens to find a bug or snatch a fly out of thin air.

The chicks are not just livestock, they have quickly become our pets. They became super tame in a matter of days. We can hold them and cuddle them. Yes I said cuddle them. There have even been a few times when they have fallen asleep in our hands. Go figure!

Teaches responsibility
My 10-year-old is responsible for letting the chicks out of their sleeping quarters every morning. And she also has to refill their food and water before getting on the bus each morning.

Sustainable food options
Nothing beats the taste of fresh, organic eggs. We expect the chickens to start laying eggs in about five months (August). That will put us at about three-and-a-half dozen eggs each week.

If you've ever compared the taste of store-bought eggs to the taste of farm eggs, you know there's a distinct difference. So we plan to eat all the eggs we can and share the rest with friends and family!

So, if you are looking for a project the whole family can take part in, then look into raising chickens. Families living inside the city limits can even raise chickens in their backyards.
Back To Top
---
About the Author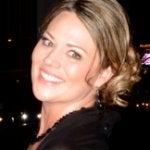 Avery has worked as an assistant professor in the Communication and Media Studies Department at the University of Mary Hardin-Baylor since 2005. She is the Program Coordinator for the PR degree and oversees student internships. She earned her Accreditation in PR (APR) in 2015. She teaches classes in journalism, editing, public relations and social media. Avery also serves as a Subject-Matter-Expert in communication for UMHB's myWay program. She earned an MA degree in Mass Communication at Texas State University and a BS degree in Journalism/Speech Communication from Texas A&M University. Avery and her husband Chad have two beautiful girls, Anya and Elise. When she is not teaching or chauffeuring kiddos to and from activities, she enjoys traveling.