9 Things You Can Get Rid of Guilt-Free


Almost everyone likes the feeling of a fresh start. There are times when just getting rid of unnecessary stuff can set the wheels in motion to propel us forward.

Here is a definitive list of things you remove from your space to jump start your organization efforts.

1. Old Magazines
If you have old magazines lying around, recycle them or donate them to a local nursing home. If the magazines are more than a year old and are not already organized in such a way that you can find the information easily, do yourself a favor and give them up.

2. Clothes
Use the two-year rule and get rid of clothes that you have not worn in that amount of time. Get rid of any clothing that does not make you feel like a million bucks – that includes your pajamas. It is possible to have comfortable sleepwear that is not faded, stretched out or damaged.

If your weight fluctuates, do not keep the larger clothes just in case. You will be more determined to keep the weight off if you don't have the back-up wardrobe.

3. Books
Go through your books and gather those you have read and are unlikely to read again. Our tastes change over time or we have big plans that our free time cannot accommodate. Medical information is very quickly outdated, so medical books can be the first to go. If you have cookbooks you haven't touched in years, then those can go, too.


4. Old Medicine and Vitamins
Go through your medicine cabinet and first aid kit. Remove any items that are expired or no longer relevant. Get rid of anything with dust on it. Period.

Drugs really can be sensitive to storage and can rapidly lose their punch if exposed to heat or lig
ht, moved from bottle to bottle, or removed from foil seals. If you plan to use medications after their expiration date, be vigilant about how they are stored.

5. Make-up and Perfume
Make-up and perfume have expiration dates too. Make-up containers are relentless breeding grounds for all kinds of bacteria, regardless of how much you paid for it. Perfumes and colognes, when kept past their prime, will begin to smell more and more like rubbing alcohol.

6. Jewelry
Now is a great time to go through your jewelry box too. Say goodbye to those cute (and cheap) pieces that might be a little green or those fun costume pieces that would cost more to repair than they are worth. You will be able to see what you have and wear more pieces once those are gone.

7. Food
Go through your pantry and get rid of things that are expiring. Move the items that are still good to the front and vow to use them within the week.

If you have salad dressing sitting in your pantry, unopened, then it is unlikely that you will use it in the near future without a plan in place. Either use it, or let it go.

8. School supplies
We are all hoarders of school and office supplies. They all scream potential! The bottom line is that potential is draining your space of life and positive energy – even if they are stored where you cannot see them. Please donate them. Give them to your favorite charity or your favorite schoolteacher, who will generously and confidentially share them with students from families who can't afford to buy them.

9. Old or Unused Electronics
Can't bear to part with your tech devices after having paid so much for them? Try selling them on gazelle.com or nextworth.com. If they are just broken, discard them. Go through your wires and cables, using masking or painters tape to identify what device they service.
Back To Top
---
About the Author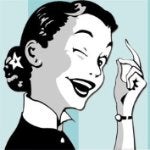 My name is Jennifer Snyder CPO, Chief Executive Organizer of Neat as a Pin Organizing Experts, a Waco-based company of Professional Organizers that is not only focused on organizing the clutter in your home or office but also clutter of the heart and mind.

I am happy that you are taking an interest in the benefits of getting your home and life organized. Living an organized life is for everyone!