12 Waco-Area Parent/Child Date Ideas
We have a busy life. From school, work, homework and sports, our days quickly turn into nights. I try to spend as much time with my boys as I can, but it's difficult to give them individual attention.

So, this year I made it a priority to go on "dates" with each child. This is a time where either my husband or I spend one-on-one time with each child.

Dates are crucial not only for building a relationship with our children, but also to teach them how to treat and be treated when they go on dates in the future. Each child is different, and for them not only to enjoy themselves but also bond with us, we have to be able to see the world through their eyes.

Since my goal was to talk with them more, and really hear them, I created dates where we could talk and interact more. My other goal for this year was to save money, so the dates also had to be budget-friendly. Here are a few ideas we came up with that will hopefully inspire your own parent/child dates.

1. Scavenger Hunt
Downtown Waco has several murals. Make a list of them and the pictures hidden inside. Take a stroll through downtown and find each one. It's good exercise and lots of fun!

2. Bowling
My kids are way better bowlers than I am, but don't tell them I said that. Find a bowling alley near you and peruse their website for daily specials before you go.

3. Racing and Rides
Waco Lions Park and Kiddieland is a great place that brings back a lot of good memories from my youth. It is still a fun place to visit and won't break the bank.

4. Go Fishing
This is my husband's favorite. There's just something about fishing that is so relaxing. Our 7-year-old is allergic to seafood, so we just catch and release. But it's still a fun time.

5. Zoo
Even if you've been there a hundred times, you can make your next visit an adventure. Get a map when you enter the zoo and check off each stop. Take time to read each information plaque and board, and explore each exhibit. Check the zoo's website ahead of time and see if there are any special events coming up. They often offer free talks wit zoo keepers and activities for kids.


6. Library
You can check out a book and get comfy on one of the library's couches and read to your child or have them read to you. No matter the age, everyone enjoys being read to.

7. Mayborn Museum
If you don't have a membership to the museum, check out a pass at your local library. Make sure to get a map and give your child the task of finding a certain area on their own. Let them ask questions and enjoy every display at their own pace.

8. Magnolia Market and The Silos
You can go and play on the grass turf while grabbing a bite to eat.

9. Picnic at the Park
Make some sandwiches at home, pack them up along with a blanket and go have lunch at the park. You can play on the playground together or even enjoy the splash pad on hot days.

10. Drive-in
If you're willing to drive a little, there is a drive-in about 40 minutes from Waco. They often have double features for only $10 a car and you can bring your own snacks. You can't beat that!

11. Dinner and a Movie
If you go to the movies before 6 p.m., it's less than $6 a person. You can grab something to eat before heading there to save money.

12. Dr. Pepper Museum
At our house we don't drink sodas that often, but when we do, it's a Dr. Pepper. So, a trip to where it all started is a fun outing for our family. Don't forget to enjoy a Dr. Pepper float at the end of your tour!
Back To Top
---
About the Author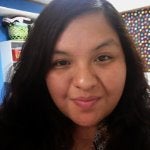 Gabriela is wife to husband, Aaron, and mom to four boys! She is a full-time mom, works as a substitute teacher, and owns her own cleaning business. She runs the Facebook group, I Only Make Boys, where she enjoys chronicling her boys' crazy adventures and sharing wisdom with other boymoms.